20th May 2014 Content supplied by: 3M
3M™ Petrifilm™ Salmonella Express System is Adopted as AOAC-OMA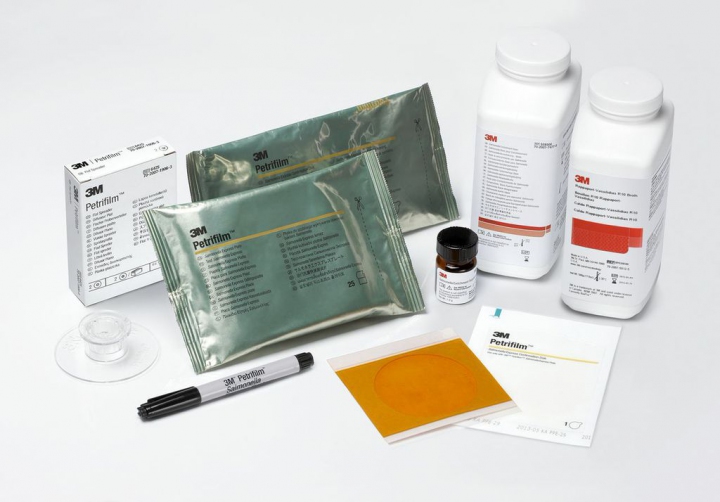 3M Food Safety have announced that its 3M™ Petrifilm™ SalmonellaExpress System has been validated through AOAC INTERNATIONAL as a First Action Official Method of Analysis (OMA method number 2014.01) for the detection of Salmonella in raw ground beef, cooked breaded chicken nuggets, raw ground chicken, raw ground pork, pasteurized liquid whole egg, fresh shrimp, fresh spinach, dry pet food and stainless steel. A complete review of the study conducted for the AOAC-OMA validation will be published by the Official Methods of Analysis of AOAC INTERNATIONAL, online at http://eoma.aoac.org/ and in an upcoming edition of the Journal of AOAC INTERNATIONAL.
The 3M Petrifilm Salmonella Express System is an easy to use, all in one test method for Salmonella in food and environmental samples. Built on 3M Petrifilm technology that is used by 91 out of the 100 top U.S. food processing companies and by customers in all regions of the world, it was first introduced in June 2013 as a new addition to the company's pathogen portfolio. Prior to launch, the product gained certification from the AOAC Research Institute as a Performance Tested MethodSM (PTM), certification number 061301.
The Official Methods of Analysis, AOAC INTERNATIONAL's premier, internationally recognized program for chemical, microbial and molecular biological testing methods, consists of a multi-laboratory validation of the method, and review by an expert panel. Methods assigned AOAC-OMA Final Action status are used throughout the world by standards organizations that rely on OMA's reputation for rigorous scientific and systematic scrutiny.
"Nearly half of pathogen tests focus on Salmonella," said Tina Bauman, global marketing supervisor with 3M Food Safety. "3M Petrifilm Salmonella Express System provides food processors and reference laboratories presumptive results in as little as 40 hours and biochemically confirmed results in as little as 44 hours and is a great example of 3M's continuous efforts to provide innovative and effective products to its customers."
With the addition of the 3M Petrifilm Salmonella Express System, 3M Food Safety's pathogen detection portfolio provides a total solution, offering molecular, immunoassay and indicator testing methods. Other solutions include the highly innovative 3M Molecular Detection System and the 3M Tecra Pathogen and Toxin Visual Immunoassay (VIA).
For more information, please visit www.3M.com/3MPathogenSolutions/SALXOMA
Tags:
Date Published: 20th May 2014
Source article link: View