3M™ Petrifilm™ Salmonella Express System Receives Edison Award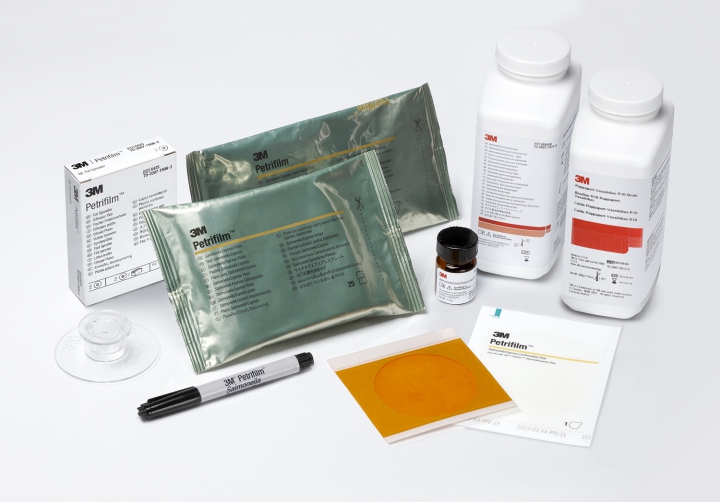 The 3M™ Petrifilm™ Salmonella Express System has received a silver Edison Award in the Science/Medical area's "Detection" category. Nominees were judged by a panel of more than 3,000 leading business executives including previous winners, academics and leaders in the fields of product development, design, engineering, science and medicine. The evaluation criteria used for this comprehensive, peer-reviewed process emphasized themes of concept, value, delivery and impact.
The 3M Petrifilm Salmonella Express System is an all-in-one test method for the rapid detection and biochemical confirmation of Salmonella in enriched food and food process environmental samples. Developed out of a global customer demand for a less time-consuming and affordable Salmonella detection method, the 3M Petrifilm Salmonella Express System offers food processors both environmental and financial benefits by reducing costs of supplies, and eliminating the need for agar plates and room to store them. Food processors around the world have adopted the technology thanks to its ability to maximize lab productivity and deliver accurate results in as little as 44 hours.
"We were very excited to launch the 3M Petrifilm Salmonella Express System last year because we knew it would be a breakthrough for food processors around the world and their ability to rapidly detect Salmonella, bacteria that are responsible for one of the most common forms of food poisoning," said Tina Bauman, global marketing supervisor with 3M Food Safety. "To be recognized with a prestigious Edison award is a meaningful validation that this new technology offers unprecedented benefits for our customers."
Tags:
Date Published: 5th May 2014
Source article link: 3M Food Safety