INTEGRA Biosciences AG
INTEGRA is a leading provider of high-quality laboratory tools for liquid handling and media preparation.
Address CH-7205 Zizers
Switzerland
Website
Email
Telephone
+[41] 81 286 95 30
We are committed to creating innovative solutions which fulfil the needs of our customers in research, diagnostics and quality control within the life science markets and medical industry. To find your regional distributor please go to https://www.integra-biosciences.com/global/en/where-buy
Products
Please note : Any products described on this page are for Research Use Only and not intended for clinical diagnostic procedures unless otherwise stated.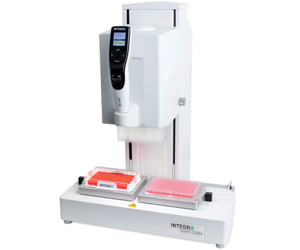 Laboratory Equipment
VIAFLO 96 and VIAFLO 384 offer a new approach to handheld microplate pipetting. The movement is guided by hand and assisted by servo motors. This results in an effortless and precise workflow, while being intuitive to use. With a choice of ten interchangeable pipetting heads, the unit quickly adapts to any 24, 96, 384, or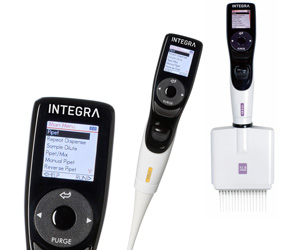 Laboratory Equipment
VIAFLO electronic pipettes together with INTEGRA's GripTips form a perfect pipetting system, which guarantees a secure connection and perfect alignment. The coloured user interface offers a choice of predefined pipetting modes covering typical applications as well as custom multi-step programs. VIAFLO are available as single, 8-, 12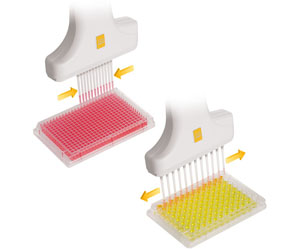 Laboratory Equipment
VOYAGER allows changing of the tip spacing electronically with the push of a button. Up to three different tip spacings can be set and saved. Accelerate reformatting of plates, e.g. 96 well plates to 384 well plates, transfers from racked tubes into microplates. VOYAGER are available as 4-, 6-, 8-, and 12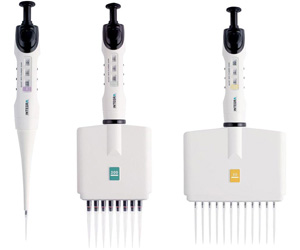 Laboratory Equipment
EVOLVE manual pipette features three adjustable dials to set volumes rapidly. This revolutionary approach reduces repetitive stress injuries and allows users to set volumes in a fraction of the time it takes with a traditional manual pipette. The single, 8, 12 and 16 channel versions of EVOLVE pipettes are available with volume ranges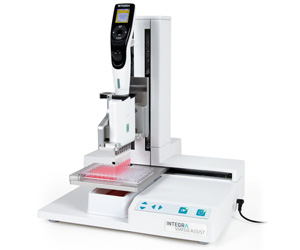 Laboratory Equipment
By attaching a VIAFLO electronic pipette to ASSIST, pipette protocols can be performed automatically, resulting in increased reproducibility and relieving lab personnel from repetitive motions that may cause repetitive stress injuries. The pipette communicates with ASSIST via Bluetooth. Plates from 6-wells to 384-wells can be used in portrait and landscape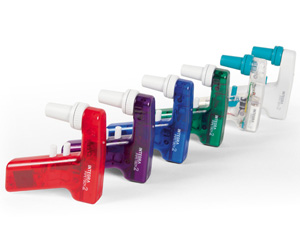 Laboratory Equipment
The most popular pipettors PIPETBOY acu 2 and PIPETBOY pro are designed for use with all commercially available serological pipettes in the volume range 1-100 ml and are protected by a sterile filter. Main benefits are the unmatched pipetting precision, the colorful look and the well balanced weight. PIPETBOY pro with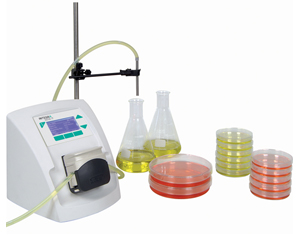 Laboratory Equipment
Whether dispensing small doses or high-throughput pumping, the peristaltic pump DOSE IT makes dispensing efficient. The compact, lightweight design allows the DOSE IT to be placed virtually everywhere in the lab. DOSE IT provides customized liquid handling protocols. The setting of all parameters is self-explanatory, even the flow rate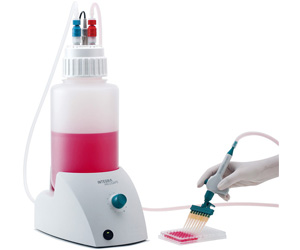 Laboratory Equipment
The VACUSAFE and VACUSIP combine vacuum pump, collection bottle, overflow protection and filter in an all-in-one liquid aspiration system. Such closed aspiration systems offer the most effective method for containment of hazardous liquids by maximal personal protection. VACUSIP is the smaller out-of-the-box solution. Its rechargeable battery version increases mobility.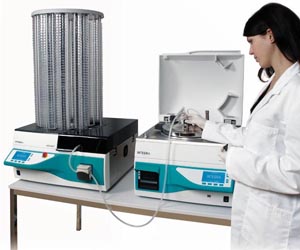 Laboratory Equipment
MEDIACLAVE allows the rapid sterilization of up to 30 litres culture medium. Precise control of process parameters guarantees media of constant high quality. The intuitive multilingual user interface and the simple programming makes operation very easy. Connected to the MEDIAJET, the media can be dispensed automatically in up to 540 Petri dishes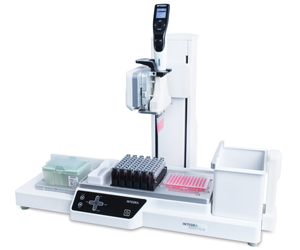 Laboratory Equipment
ASSIST PLUS pipetting robot puts automated pipetting within reach of virtually every lab – without the need for dedicated personnel or complex programming. Using INTEGRA electronic multichannel pipettes, the system automates pipetting tasks, eliminates physical strain and ensures superior reproducibility and error free pipetting. With ASSIST PLUS, you can streamline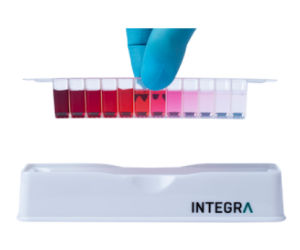 Laboratory EquipmentPharmaceutical
This 12 channel reservoir is especially useful for transferring 8 or 12 different samples simultaneously into an entire row or column of a 96 well plate with a multichannel pipette, as the 9 mm reservoir well spacing matches plate spacing. It is also perfect for performing serial dilutions; a single channel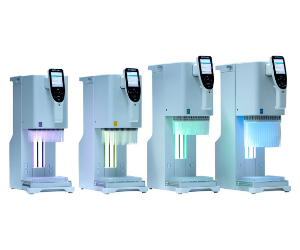 ClinicalLaboratory EquipmentPharmaceutical
MINI 96 - 96 Channel Portable Electronic Pipette The most affordable 96 channel electronic pipette on the market – fits any budget and workspace, and ready to use straight out of the box. The MINI 96 is the solution for laboratories that want to fill 96 and 384 well plates faster and more precisely than is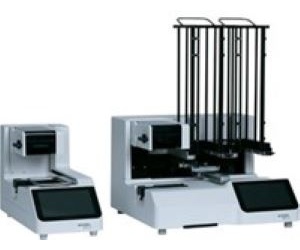 Laboratory Equipment
The WELLJET dispenser and dispenser stacker are designed to offer superior user experience and flexibility for applications that require low cost, fast and precise bulk reagent dispensing. Based on peristaltic pump technology and non-contact dispensing, a wide volume range can be covered, from 0.5 µl up to 10 ml.
Microbiology Product Areas