PIPETBOY acu 2 and PIPETBOY pro – Pipette Controllers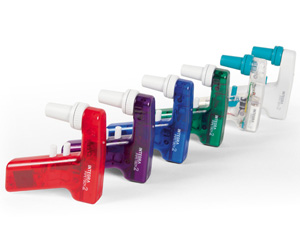 Manufacturer: INTEGRA Biosciences AG
Principle: Pipetting precision
Automation: No
Suitability: Precise and safe pipetting with serological pipettes
Capital equipment required: Yes
Description:
The most popular pipettors PIPETBOY acu 2 and PIPETBOY pro are designed for use with all commercially available serological pipettes in the volume range 1-100 ml and are protected by a sterile filter. Main benefits are the unmatched pipetting precision, the colorful look and the well balanced weight. PIPETBOY pro with an integrated LED light provides an optimal illumination of the area around the pipette.
Key Points:
Lightweight and well-balanced, making even prolonged pipetting very comfortable.
Quiet and strong pump for high pipetting speed.
Precise finger-control of pipetting enables accurate dispensing, even drop-by-drop.
Autoclavable pipette holder module for highest cleanness and safety.
Different colors to choose from according to personal preferences and lab organization.