15th October 2012 Content supplied by:
How to Improve Pipetting between Different Labware Formats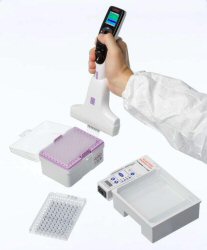 The VOYAGER electronic pipette from INTEGRA is designed to accelerate sample transfers between different labware formats. Drawing upon patented adjustable spacing technology the VOYAGER is proven to significantly accelerate transfer of samples from racked single tubes to microplates, between plates of different formats, in gel loading applications and more.
A white paper is available describing how the VOYAGER accelerates pipetting tasks where samples need reformatting and at the same time increases the precision, reliability and comfort of the procedure.
Tags:
Date Published: 15th October 2012