Accelerate Liquid Transfers between Different Labware Formats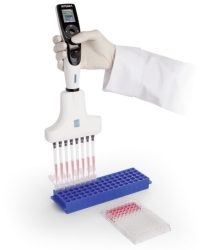 INTEGRA has prepared an explanatory application guide that demonstrates the benefits of its electronic adjustable tip spacing VOYAGER II pipette range. Learn how to significantly reduce your pipetting hours and minimize transfer errors when pipetting liquids between tubes, vials and microplates.
Example applications covered in the new application guide include screening compound libraries, genotyping, qPCR and cell seeding.
Download guide: www.integra-biosciences.com/sites/voyager.html#downloads
Tags:
Date Published: 1st September 2016
Source article link: INTEGRA Biosciences AG