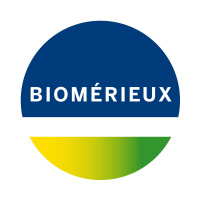 bioMérieux (Pharma Quality Control)
With a partner-first approach to Pharmaceutical Quality Control, our experts deliver an integrated offer that easily adapts to your facilities, products, and processes, allowing our customers to provide critical therapies quickly and safely to patients.
Address Marcy L'Etoile
France
Website
Email
Telephone
+[33] 4 78 87 20 00
The pharmaceutical industry is undergoing major changes, challenging the way manufacturers approach the safety and quality of treatments for patients. Our ambition is to be recognized as the partner of choice for smart quality control of manufacturers around the globe, targeting both patient safety and customer productivity.
What has set us apart as a trusted reference for worldwide leaders in the pharmaceutical sector for over 60 years?
Our passionate team members, who are present in more than 100 countries
Our unrivaled investment in innovation
The rigorous science behind our quality control promise
Some of the solutions provided by bioMérieux include solutions for:
Find out more at bioMérieux
 
bioMérieux, the 3P, BACT/ALERT, SCANRDI, ENDONEXT, BIOFIRE, VITEK and BIOBALL logo are used, pending or registered trademarks belonging to bioMérieux S.A. or one of its subsidiaries or one of its company."
Microbiology Product Areas