Microbiology Product Finder : Pharmaceutical
Sector: Pharmaceutical
Test type: Bacterial Endotoxin Test (BET)
Please use both selection boxes below to find companies that supply products in areas that you are interested:
Tick Boxes below to compare products [Max 3]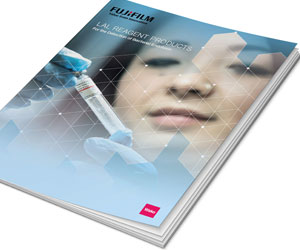 FUJIFILM Wako Chemicals U.S.A. Corporation (FUJIFILM Wako) is recognized around the world as a trusted supplier of pure chemicals and reagents. After establishing a sales office in Dallas, Texas, in 1981, we grew significantly in the U.S. and in 1989, relocated our corporate headquarters and manufacturing facility to Richmond,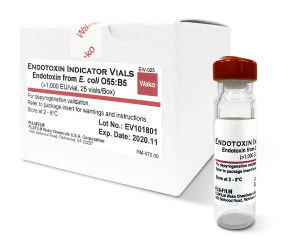 The Endotoxin indicator vials are ready-to-use vials composed of E. coli O55:B5 (>1000 EU/vial) for performing depyrogenation validation studies to ensure that a process is effectively inactivating and/or destroying endotoxin. These vials may be tested using reagents from our PYROSTAR™ ES-F series.
Traditionally, water or saline solution has been used to extract endotoxin in tests involving medical devices and equipment; however, the efficacy of this extraction method is debated. In order to provide our customers with a more reliable method, FUJIFILM Wako has developed a solution containing human serum albumin (HSA) that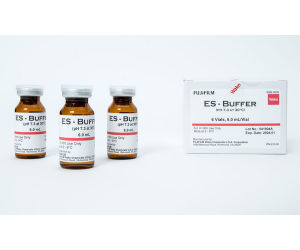 The ES Buffer is an endotoxin-specific buffer that is ideal for untreated LAL. Though all LAL reagents produced by FUJIFILM Wako are endotoxin-specific, other commercially available LAL reagents are not. Without this buffer, tests can activate (1,3)-ß-D-glucan when trying to determine the endotoxin concentration in the sample.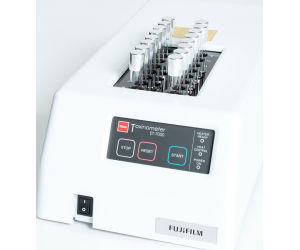 The Toxinometer® ET-7000 is a computer-operated kinetic incubating tube reader, designed to be exceptionally user-friendly. State-of-the-art expansion modules can be connected to allow for endotoxin testing in a wide range of fields and sample quantities. The Toxinometer® ET-7000 can perform all LAL testing methodologies (gel clot, kinetic turbidimetric,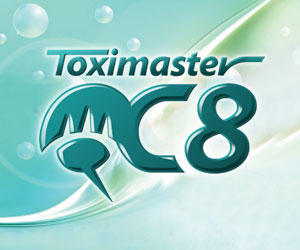 The Toximaster® QC8 software supports data processing based on the protocols complying with three types of pharmacopeia (USP/EP/JP) for bacterial endotoxin testing. This software is compliant with FDA 21 CFR Part 11 ERES (electronic records/electronic signature), which requires the proper information from all parties involved in the testing
Suppliers who have products in this sector:
Tick Boxes below to request info [Max 10]