18th June 2012 Content supplied by:
New B. cereus Selective Agar BACARA in FDA BAM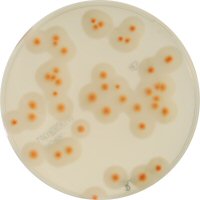 AES CHEMUNEX, a bioMérieux Company is pleased to announce that the FDA BAM (Bacteriological Analytical Manual) Bacillus Chapter 14 has been updated with the inclusion of BACARA™ method for the detection and enumeration of Bacillus cereus in food samples.
BACARA™ is a proprietary chromogenic selective and differential agar, promoting the growth and identification of B. cereus. This medium inhibits greatly the growth of background flora.
BACARA is a recommended replacement of MYP agar thanks to improved selectivity and faster results, it also provides easy readings since typical colonies are pink-orange surrounded by a zone of precipitation. BACARA permits the identification of all species from the B.cereus group.
Visit www.biomerieux-industry.com/food/bacillus-cereus-culture-media for more information on Bacillus cereus culture medium.
Tags:
Date Published: 18th June 2012