12th November 2012 Content supplied by:
bioMérieux VIDAS® LPT, Fast, Ground-Breaking Listeria Detection Method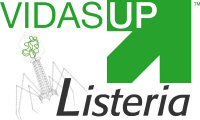 VIDAS® UP Recombinant Phage Technology Delivers Unprecedented Specificity and Sensitivity for Rapid and Reliable Testing of Listeria spp.
bioMérieux, a world leader in the field of in vitro diagnostics, today launched a new, innovative food safety testing method, VIDAS® UP Listeria (LPT). This new solution utilizes recombinant bacteriophage (phage) proteins, which offer best-inclass specificity and sensitivity for the targeted and rapid detection of Listeria species in food and environmental samples. VIDAS LPT complements the company's VIDAS® UP E. coli O157 (including H7) and VIDAS® UP Salmonella, all based on phage technology.
The new VIDAS LPT assay is one of the most rapid and easy-to-use Listeria spp screening tests for food and environmental samples. Based on phage protein technology, it is able to detect low contamination levels and provides an extremely simple enrichment protocol, which reduces laboratory hands-on time, and delivers next-day results as compared to reference methods, which require up to five days.
VIDAS LPT has already been ISO 16140 certified by AFNOR for all human foods and production environment samples. AOAC-RI validation has been initiated.
"bioMérieux is committed to helping customers ensure food safety worldwide," said Jean-Marc Durano, Corporate Vice President, Industrial Microbiology Unit. "VIDAS LPT is a new member of the VIDAS UP range that simplifies agri-food laboratories' workflow, delivering rapid information to optimize the overall efficiency of food production."
For more information, visit www.biomerieux-industry.com/vidasup.
Tags:
Date Published: 12th November 2012
Related news