Priorclave Ltd.
Supply, service, calibrate and test laboratory autoclaves between 40 and 700L capacity, worldwide.
Address London
United Kingdom
Website
Email
Telephone
+[44] 208 316 6620
Established in 1988 in Woolwich, South London, Priorclave's high level of investment and innovation has placed them among Europe's leading autoclave manufacturers.
They hold the prestigious ISO 9001 accreditation covering disciplines in design, manufacture and service along with EU pressure, electrical and safety standards, (European Pressure Equipment Directive -97/23/EC (Priorclave are approved for their entire pressure system, not just the pressure vessel structure), EN61010-2-41, EN5008-1 / EN50082-1), assuring the production of one of the finest and safest ranges of autoclaves available anywhere. They also offer a number of optional support services to help the client get the best from their Priorclave and operate a UKAS accredited calibration laboratory for calibration and performance qualification requirements.
Priorclave's BioCote™ anti-microbial surface finish makes them the first range of autoclaves to inhibit the growth of bacteria outside as well as inside and their incorporation of many patented designs gives easy operation, versatility and low running costs.
The TACTROL control system is common across the range of benchtop, top loading, front loading and rectangular autoclaves from 40 to 700 litres operating up to 140oC 2.5 bar and a wide selection of options and accessories are available.
Products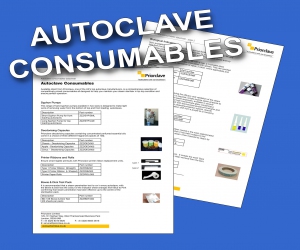 Laboratory Equipment
Carefully selected by Priorclave to ensure that users of steam sterilisers have access to an extremely competitively priced range of the more frequently used items.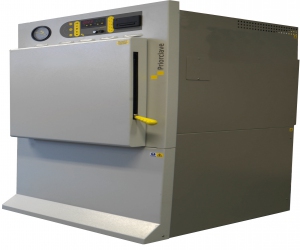 Laboratory Equipment
Priorclave has made the task of searching for your ideal autoclave or laboratory sterilizer much easier. In addition to the Product Finder on their Home Page, every product range incorporates a quick-selection guide to help easily locate the most appropriate autoclave for your laboratory application.
Microbiology Product Areas