3rd December 2014 Content supplied by: Priorclave
New Autoclave Product Guide from Priorclave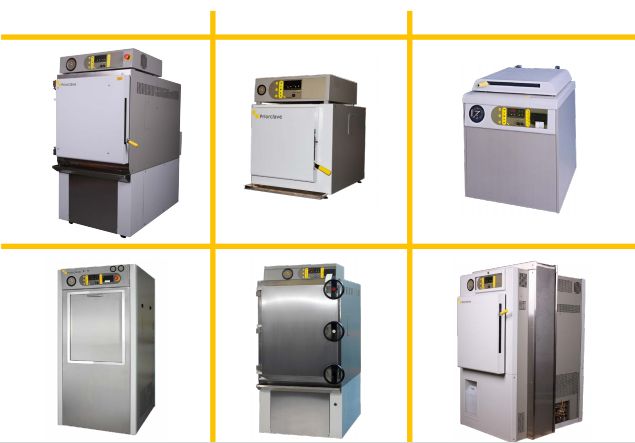 For laboratory managers undecided on the best autoclave for their next purchase a new 16 page brochure just released by Priorclave is a must read.  It introduces the Company's complete range of standard autoclaves, of which there are more than sixty models, all designed to meet the needs of diverse business sectors involved in research and development with dairy, food, pharmaceutical, education and healthcare.
The new 16 page brochure just released by Priorclave introduces models from small bench top models, compact top loading autoclaves to high-load capacity front loading rectangular chamber autoclave as well as pass-through designs ideal for maintaining sterile paths in and out of laboratories.  Each product page contains basic details including overall size, chamber capacity, power requirements and weight, sufficient information for lab managers to make that initial autoclave selection.
In addition to a guide to the standard Priorclave range, the brochure has a comprehensive list of accessories and options, enabling this specialist autoclave manufacturer to easily match a build programme to meet specific requirements.  In addition, a scroll through the new brochure will reveal a dedication to designing for those unique autoclaving applications.
Priorclave is one of Britain's leading autoclave manufacturers, continually investing in its UK design and manufacture centre to ensure a production capability that delivers autoclaves built to international standards ready for delivery to anywhere in the world.  The service and support given to these autoclaves is also highlighted in the new Priorclave Laboratory Autoclaves brochure.
Please note : Any products described on this page are for Research Use Only and not intended for clinical diagnostic procedures unless otherwise stated.
Tags:
Date Published: 3rd December 2014
Source article link: View