7th May 2016 Content supplied by: Priorclave
Priorclave Signs up to London Living Wage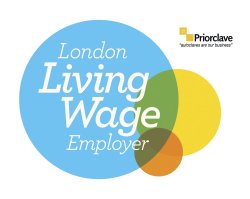 Earlier this year specialist autoclave manufacturer Priorclave agreed to abide by the hourly wage rate set by the London Living Wage. Although voluntary, the company believes it will enable them to attract and maintain people with engineering skills and those with a flair for design and product development.
Priorclave is a progressive laboratory autoclave manufacturer with a global presence, shipping products from its London factory to virtually every country worldwide. 'ÄúSkilled personnel able to work and take an active part in a busy manufacturing centre are essential to our growth, 'Äúcomments Tony Collins, Managing Director. 'ÄúBy signing up to the London Living wage we are making a committed to help employees maintain a good standard of living, providing for themselves and their families'ÄĚ.
An independent study examining the business benefits of implementing a Living Wage policy in London found that more than 80% of employers believe that the Living Wage had enhanced the quality of the work of their staff, while absenteeism had fallen by approximately 25%. Two thirds of employers reported a significant impact on recruitment and retention within their organisation.
Date Published: 7th May 2016