Coronavirus (SARS-CoV-2): Test Kits to Detect the Causative Agent of COVID-19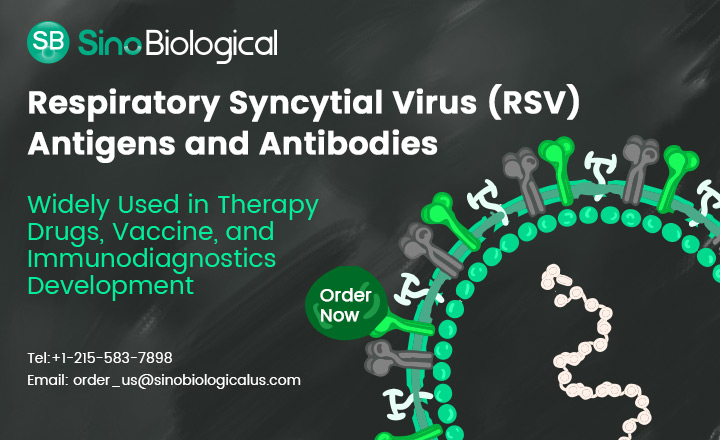 *rapidmicrobiology.com does not supply any products we help connect buyers with appropriate manufacturers, the information on this page is intended for healthcare professional use only,
For Rapid Antigen and Near-Patient SARS-CoV-2 tests, please click here
Key points: 
New UK & South Africa strains may not be detected by molecular test kits that target one gene
rapid test kits for coronavirus/COVID-19 should not be used as sole basis for diagnosis. 
Most qPCR assays have three targets; Orf1, E-gene and N-gene. 
Check what authorizations a kit has, some kits are Research Use Only (RUO)
Manufacturers can apply for emergency use authorization (EUA) from the US FDA for clinical diagnostic use.
In the EU, manufacturers can obtain CE marking for In Vitro Diagnostic use
Introduction: SARS-CoV-2 (novel coronavirus) was first reported on 31st Dec 2019 in the city of Wuhan, China. Initial cases were linked to a seafood market in Wuhan, and within two weeks, China and international airports began screening passengers coming from the area with infrared thermometer devices.
Although efforts were made to contain its spread, incidences of infection were reported in neighbouring countries, i.e. Korea and Japan. In one notable case, where government health officials were criticized for mishandling the containment of the virus, and where the virus was allowed to be spread between people, was on the Diamond Princess cruise ship.
In this incident, passengers were told they could not leave the cruiser after it was found that one person who departed a week previously, had shown positive for the virus. The ship was then used to 'quarantine' the remaining passengers until they were all tested. However, this had an undesired effect, as more people on the ship showed positive for the virus, it was clear that this impromptu quarantine holding was acting more like an incubator for the virus and allowed its transmission between people on board. 
By the 30th of January, WHO had declared SARS-2-CoV, the virus that causes the disease Covid-19, a public health emergency of international concern.
The virus has been designated SARS-CoV-2 by the Coronavirus Study Group (CSG) of the International Committee on Taxonomy of Viruses. The CSG formally recognizes this virus as a sister to severe acute respiratory syndrome coronaviruses (SARS-CoVs) of the species Severe acute respiratory syndrome-related coronavirus and designates it as Severe Acute Respiratory Syndrome Coronavirus 2 (SARS-CoV-2). Infection by the virus can cause respiratory symptoms, fever, and fatigue. But in severe cases, especially people with compromised immune systems, the virus can cause severe acute respiratory syndrome (SARS), organ failure and even death. 
Coronaviruses are large viruses, ranging from 65nm- 125nm in diameter, they are enveloped viruses with a positive-sense, single-stranded RNA genome belonging to the Coronaviridae family. The virus belongs to the 2B group of the betacoronavirus family, which is the same family as SARS-CoV and MERS-CoV and has 70% similarity in genetic sequence to SARS. These viruses are given the name corona (Latin for crown) because they possess a crown-like coat, much like the sun's corona ( club-shaped glycoprotein spikes protruding from it's surface). These spikes allow the viruses to bind to certain receptors on our cells. 
The structure of SARS-CoV-2; consists of a spike protein; which includes two regions, S1 and S2, where S1 is for host cell receptor binding and S2 is for membrane fusion. The spike protein is a typical target for neutralizing with antibodies and vaccines. It been reported that SARS-CoV-2 can infect the human respiratory epithelial cells 100-1000 times more than previous coronavirus strains and does so by interacting with human ACE2 receptors. 
The Nucleocapsid Protein is the most abundant protein in SARS-CoV-2. The N-protein is a highly immunogenic phosphoprotein and rarely changes. The N protein of SARS-CoV-2 is often used as a marker in diagnostic assays.
There is also the hemagglutinin-esterase dimer, a membrane glycoprotein, an envelope protein,and RNA.
New SARS-CoV-2 Variants
UK Variant: This strain was picked up in December 2020 by the COVID-19 Genomics UK (COG-UK) Consortium and is known as 20B/501Y.V1, VOC 202012/01, or B.1.1.7 lineage and defined by a set of 17 changes or mutations. A significant mutation (N501Y) in the spike protein gives the virus improved binding affinity to the human ACE2 receptor. This may cause the virus to be more transmissible and spread more easily between people and has been suggested as a reason for the increase in its reproduction rate. The US FDA issued an alert in early January alerting clinical laboratories that new variants may not be detected by qPCR tests that target a single gene. 
This variant has a mutation in the receptor-binding domain (RBD) of the spike protein at position 501, where amino acid asparagine (N) has been replaced with tyrosine (Y). The shorthand for this mutation is N501Y. This variant also has several other mutations, including:
69/70 deletion: occurred spontaneously many times and likely leads to a conformational change in the spike protein
P681H: near the S1/S2 furin cleavage site, a site with high variability in coronaviruses. This mutation has also emerged spontaneously multiple times.
ORF8 stop codon (Q27stop): mutation in ORF8, the function of which is unknown.
South African Variant: South Africa has reported another SARS-CoV-2 variant, designated as 20C/501Y.V2 or B.1.351 lineage, which is also of potential concern. This variant was first observed in samples from October, and since then more than 300 cases with the 501.V2 variant have been confirmed by whole genome sequencing (WGS) in South Africa, where it is now the dominant form of the virus. Preliminary results indicate that this variant may have increased transmissibility. 
This variant has multiple mutations in the spike protein, including N501Y. Unlike the B.1.1.7 lineage detected in the UK this variant does not contain the deletion at 69/70.
For Rapid Antigen and Near-Patient SARS-CoV-2 tests, please click here
COVID-19 Nucleic Acid Testing:
The majority of molecular-based detection kits made available for SARS-CoV-2 are real-time reverse transcriptase PCR assays. In some of the kits that were released in the early days of the outbreak, mismatching with SARS-CoV was a problem. But as time went on and more countries became involved, more companies began developing highly specific test kits for SARS-CoV-2.  These kits were helped by the public database GISAID, which laboratories were using to share sequence information from positive SARS-CoV-2 samples to the science community.
Many of the kits contain three assays, each assay targeting a different gene in the virus, so if the virus does mutate the chances of all three targets mutating is low. However if only one, or two, of these assays, is positive, then the result must be recorded as inconclusive. These targets are the Orf1 gene (human RNA polymerase protein), the N-gene (the nucleocapsid protein) and the E-gene (envelope protein). There are some kits which target the S-gene (spike protein) but these are limited. An increasing number of the products have received Emergency Use Authorisation (EUA) from the FDA and have received CE-marking for sale in Europe, with still some products only available for Research Use Only (RUO).
Swabs:Based on CDC guidelines for clinical specimens, swabs with synthetic fibers and plastic shafts should be used for nasopharyngeal collections when 2019-nCoV is suspected. It's important not to use calcium alginate swabs or those with wooden shafts as they may contain materials that interfere with test results. For upper respiratory specimens, the CDC is recommending nasopharyngeal washes/aspirates, nasal aspirates or to collect both a nasopharyngeal swab AND an oropharyngeal swab made of synthetic fibre with plastic applicators. Once the specimens are collected, it is recommended that the swabs are placed in 2-3 ml of viral transport media. Suppliers of these swabs are listed in tables below. 
COVID-19 Immunoassays:
Antibody tests: These tests are performed on blood samples from infected persons became a useful tool in elucidating the links between several cases. These links would not have been made if viral particles were looked for via PCR methods. This is due to the fact that the patient's immune defence might be successful in eliminating the virus and hence removing any trace of where it came from. However, when specific antibodies are searched for in the same patient, they will be able to be detected because they stay within the blood for several years. Commercial immunoassay tests to detect COVID-19 include a dual ELISA test to be performed. This detects specific IgA and IgG against the virus in the blood of infected patients. There is also an automated fluorescent immunoassay system to measure quantitatively or semi-quantitatively the concentration of the targeted analyte, which can be the viral antigen or IgM/IgG
Antigen tests: These tests are new to the market and rely on the detection of viral proteins in swab samples They consist of monoclonal antibodies specific for the viral antigens and results are seen by the naked eye by way of chromatographic particles. There have only been a few of these tests commercialized and normally require a high viral count to work effectively. In the first few months of the pandemic some national health authorities questioned the reliability of these tests, as they usually require a higher viral count that qPCR to show positive. Therefore, false-negatives can occur. 
Brazil ANVISA COVID-19/SARS-CoV-2 Test Kits:
On the 21st of June, Brazil recorded 1 million people positive for SARS-CoV-2. The country's government did not enforce lockdown or social distancing measures and encouraged people to go back to work. However many of Brazil's states decided to ignore the government's advice and adhere to the protocols issued by the World Health Organization (WHO). Please see list of ANVISA approved kits below in suppliers tables. 
COVID-19 Tests In development:
There is a nanosensor-based detection device in development to test for the virus, which would replace thermal screening guns and be used to screen for high fever in people coming through airports and border controls. This technology, which will be in the form of a hand-held device, claims to give results specific for this virus and can produce a result within one minute. It does this by detecting the nucleocapsid protein specific for this virus by nanosensor and aptamer technology.
For Rapid Antigen and Near-Patient SARS-CoV-2 tests, please click here
* NOTE - Antigen and antibody (IgG/IgM) detection kits should not be used as sole basis for diagnosis due to possible false positives and false negatives - check with the manufacturer for claimed specificity and sensitivity.

Latest News
Latest Featured Product