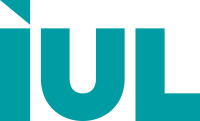 IUL S.A.
Manufacture a range of sample handling, spiral inoculation of plates and colony counting instruments. For more information visit our website.
Address Ciutat d'Asunción 4, 08030 Barcelona,
Spain
Website
Email
Telephone
+[34] 93 274 0232
IUL provides instruments for a more comfortable, reliable, and safer microbiological control for the industry.
Products
Please note : Any products described on this page are for Research Use Only and not intended for clinical diagnostic procedures unless otherwise stated.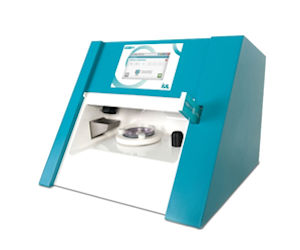 Food & BeverageLaboratory EquipmentPharmaceutical
Eddy Jet 2W is a spiral plater that performs, in a reliable and accurate way, different types of spiral and lawn inoculations reducing cost per test, hand on time, and consumable use during bacterial enumeration. Its patented disposable microsyringes confer a unique, cross-contamination free technology, system, making Eddy Jet 2W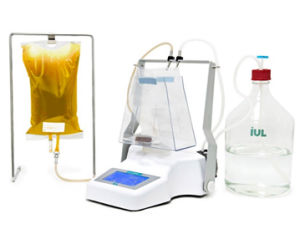 Food & BeverageLaboratory EquipmentPharmaceutical
The Smart Dilutor W is the solution for labs seeking full processing capacity and traceability in gravimetric dilutions or liquid dispensing. This device ensures precision, rapidity, sample handling sterility, and detailed tracking of procedures. It's precise weigh cell and powerful peristaltic pumps provide optimized gravimetric dilutions/ liquid dispensing to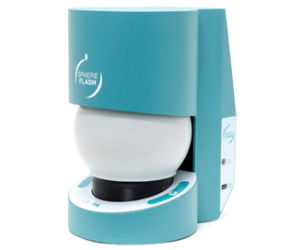 Food & BeveragePharmaceutical
The SphereFlash® is an automatic colony counter that accurately counts, pour, and spiral plates on any media in two seconds. It performs the colony counting in a simple and reliable way thanks to its world-class LITE software and its patented built-in lighting system, which eliminates reflections. For more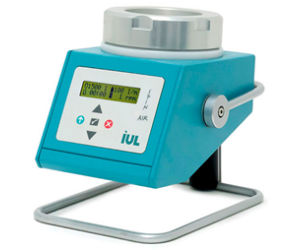 ClinicalFood & BeverageLaboratory EquipmentPharmaceutical
Spin Air provides users a compact, portable, simple solution to air sampling. Accuracy and precision-enhancing Spin technology enable the Spin Air device to outperform the accuracy of other air sampling systems. Pharmaceutical, medical device, food, and cosmetic manufacturers, as well as healthcare facilities all, benefit from the use of
Microbiology Product Areas
Clinical

NOTE: The products listed in this section may not be approved for clinical diagnostic use in your jurisdiction. You must assume these products are unregulated and therefore cannot be used for routine testing and reporting of results unless otherwise stated.
Air Sampling
Show all suppliers
Lateral Flow Assays
Show all suppliers
Lateral Flow Reader
Show all suppliers