3rd March 2014 Content supplied by: IUL Institute
Petri Labeler to Enhance Plate Traceability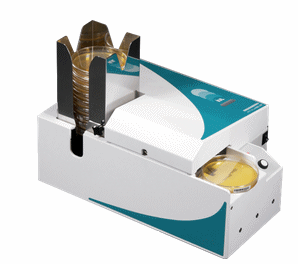 The Petri Labeler is IUL's new compact and handy solution to automate Petri plate labeling.
90mm Petri plates can be automatically processed from a stack or manually fed to the unit. Preprinted barcodes are precisely tagged on plate side-walls, this process reduces contamination risk by slightly tilting plate covers instead of fully opening them during labeling.
Allowing Petri dishes to be easily tracked inside the lab, the Petri labeler brings an affordable solution to automate plate labeling, a key process to achieve full sample-to-result traceability in the lab.
Date Published: 3rd March 2014
Related news