30th March 2020 Editorial by: Paul Carton
Instant Results from Abbott's COVID-19 Point-of-Care Test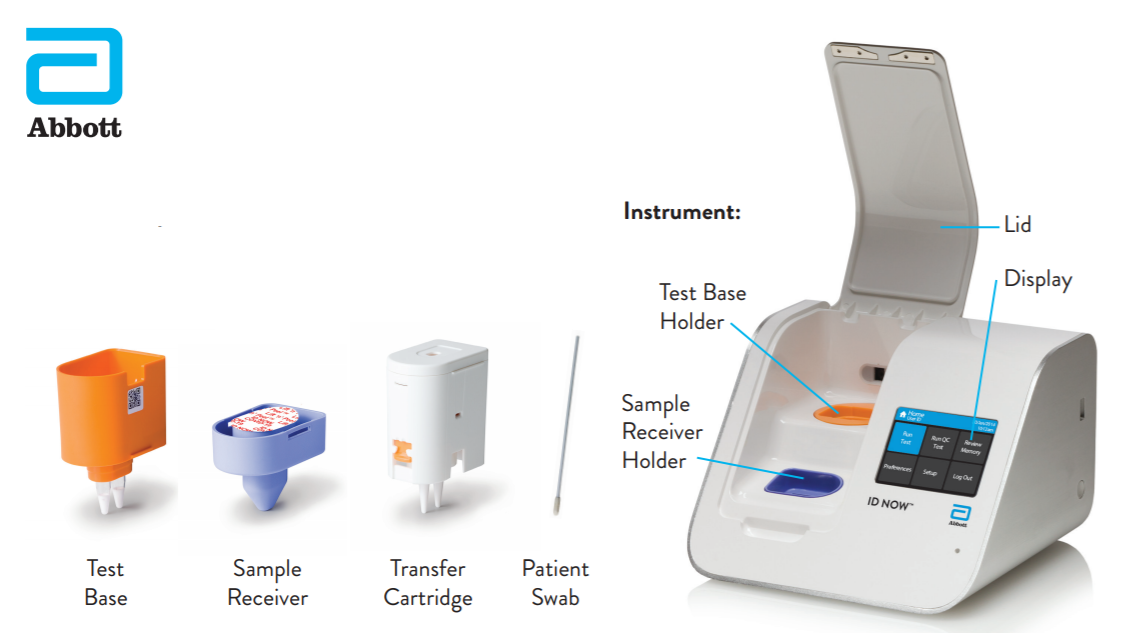 With Abbott's newly FDA-EUA marked ID NOW COVID-19 test, healthcare workers will know in just 5 minutes if their patient has the SARS-CoV-2 virus. It is being hailed as the fastest point-of-care (POC) molecular test in the world for the diagnosis of COVID-19.
Molecular point-of-care testing for COVID-19 offers healthcare workers rapid results in more settings where people show up for care. Molecular testing technologies help detect the presence of a virus by identifying a small section of the virus' genome, then amplifying that portion until there's enough for detection.
The test, which takes nasal, throat or nasopharyngeal specimens, runs on the company's ID NOW™ platform; the leading molecular point of care platform for Influenza A & B, Strep A and RSV testing in the US. The small, lightweight platform is an instrument-based, isothermal system for the qualitative detection of infectious diseases. Its unique isothermal nucleic acid amplification technology provides molecular results in just minutes, allowing clinicians to make evidence-based clinical decisions during a patient visit.
The arrival of the Abbott ID NOW COVID-19 test comes a week after the company launched the Abbott SARS-CoV-2 FDA-EUA test, which runs on the m2000 Realtime System located in hospitals and reference labs around the world. Between the two platforms, Abbott expects to produce about 5 million tests per month.
How It Works: It is comprised of a Sample Receiver; containing elution/lysis buffer, a Test Base; comprising two sealed reaction tubes, each containing a lyophilized pellet, a Transfer Cartridge; for transfer of the eluted sample to the Test Base, and the ID NOW Instrument.
The reaction tubes in the Test Base contain the reagents required for amplification of SARS-CoV-2, as well as an internal control. The templates (similar to primers) designed to target SARS-CoV-2 RNA amplify a unique region of the RdRp segment. Fluorescently-labelled molecular beacons are used to identify each of the amplified RNA targets specifically.
To perform the assay, the Sample Receiver and Test Base are inserted into the ID NOW Instrument. The sample is added to the Sample Receiver and transferred via the Transfer Cartridge to the Test Base, initiating target amplification. The instrument provides heating, mixing and detection.
Please note : Any products described on this page are for Research Use Only and not intended for clinical diagnostic procedures unless otherwise stated.
Tags:
Date Published: 30th March 2020
Source article link: View