22nd June 2023 Content supplied by: variouse sources as indicated
How to Achieve a More Sustainable Microbiology Lab - a rapidmicrobiology Special Focus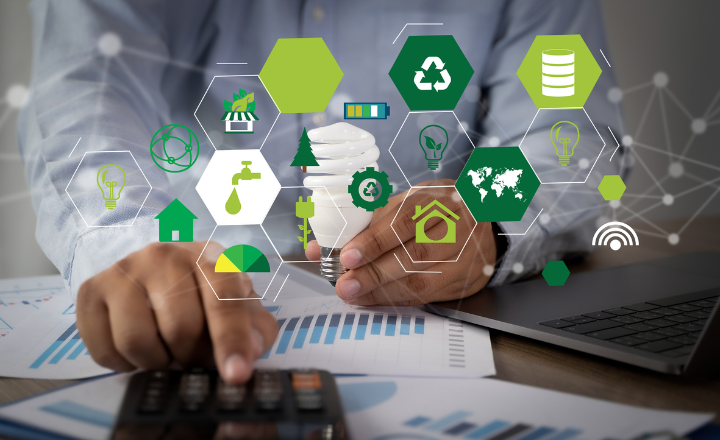 Sustainability is an area that has been getting increasing attention in recent years from researchers
and scientists and microbiology laboratories have not escaped scrutiny.
There are many aspects to being more sustainable in the microbiology lab including water and
energy use, raw materials, single-use plastics and waste. It is also important to think about your suppliers, customers and unintended consequences. While the majority would encourage greener practices, it can't change the fundamental business relationship. There needs to be minimal impact on service delivery, costs or turn-around times.
Nonprofit organization My Green Lab is trying to build a culture of sustainability in science. It offers
certification and an environmental impact factor label for lab products. Sponsors include Agilent
Technologies, MilliporeSigma and Thermo Fisher Scientific.
There is also a Freezer Challenge, an annual competition designed to promote best practices in lab
cold storage management. Customers are now interested in the sustainability of packaging when a system arrives, instrument refurbishment and disposal methods when a newer technology is required, according to Agilent.
My Green Lab CEO James Connelly, had this advice for those at the start of their sustainability
journey. "Many of the recommendations provided by My Green Lab Certification are straightforward and require simple behaviour changes. These adjustments not only enhance sustainability but also boost lab efficiency. For instance, actions like closing the fume hood sash when not in use or implementing improved cold storage management can enhance safety, sustainability, and efficiency
simultaneously," he told rapidmicrobiology.
Connelly said the COVID-19 pandemic had changed how labs think about sustainability.
"COVID caused a notable shift in consumable production and PPE output within labs, resulting in
considerable impact. Although the situation has largely normalized, the pandemic and its
accompanying waste prompted labs to prioritize sustainability. As they resume regular operations,
an increasing emphasis on sustainability is evident."
There is also the Laboratory Efficiency Assessment Framework (LEAF), an online tool developed by
University College London (UCL) to support sustainable lab management. Participants in the program
can receive gold, silver, or bronze awards.
A study published in 2020 in the journal Access Microbiology found plastic reduction drives in
microbiology labs included moving to sustainable materials, such as reusable wooden sticks for
batch plating and metal loops for inoculation.
Some approaches focused on reusing plastic tubes via a chemical decontamination station and
autoclaving, facilitating the reduction of single-use plastics and a decrease in the amount of waste
generated. Savings impacted the amount of biohazard waste being autoclaved and incinerated, as
well as generating cost savings for the research institute.
If all this has prompted discussions about options for change in your lab, a good place to start would
be on social media with #LabWasteDay which is held in September every year and focuses on plastic
waste generated in research laboratories.
Discover here products and services which can help to lessen the environmental impact of running a routine microbiology lab.
Tags:
Date Published: 22nd June 2023