26th May 2014 Content supplied by: Merck Millipore
Easy Bioburden and Microbial Detection in Beverages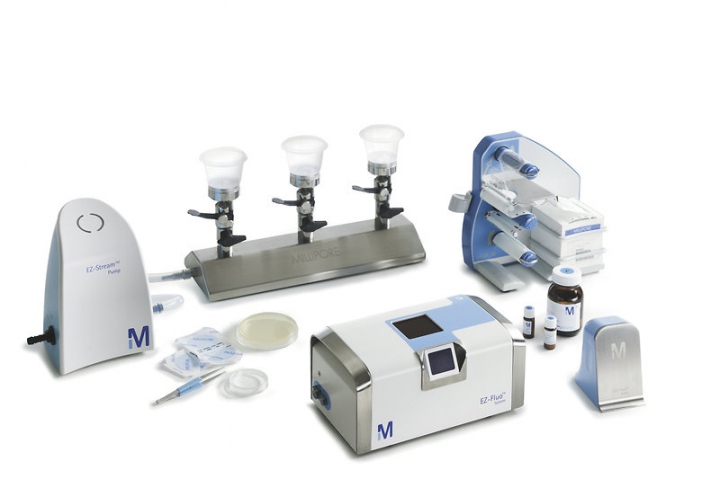 The Merck Millipore stand at the ASM this year were demonstrating their EZ-product range which has been specifically designed to improve the workflow in QA/QC labs doing microbiological analysis of water, beverages and other filterable samples.
The EZ-product range consists of: EZ-Fit Manifold - for filtration the quick-fit connections makes assembly and disassembly more ergonomic as no tools are required. Different filtration heads make the manifold compatible with disposable filtration devices, stainless steel and glass funnels. There's easy access to all internal areas for cleaning to ensure the filtration process is contamination-free.
EZ-Pak® Dispenser Curve - hand wave controlled, the no-touch dispenser dispenses just one sterile membrane at a time.
EZ-Stream™ Pump - vacuum transfer pump puts waste directly to waste without any need for intermediate containers.
After filtration the membrane can be used for conventional microbiological analysis or detection can be done with the EZ-Fluo™ Rapid Detection System a non-destructive, fluorescent staining-based system which detects viable and culturable bacteria, yeasts and molds down to 1 CFU per sample. After staining the microorganisms remain viable and identification can be performed using any standard technology.
For more information about the EZ- Product Family visit www.merckmillipore.com/biomonitoring or email biomonitoring@merckgroup.com
Tags:
Date Published: 26th May 2014
Source article link: View
Related news