18th October 2016 Content supplied by: Hardy Diagnostics
Pharmaceutical Product Spotlight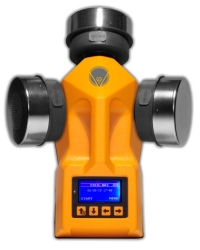 On October 24th and 25th, 2016, Hardy Diagnostics is proud to accompany its pharmaceutical lab partners at the Parental Drug Association's (PDA) tradeshow in Crystal City, Virginia. Hardy Diagnostics is licensed by the FDA as an in vitro Medical Device Manufacturer and ISO 13485 certified. Founded in 1980, the company has always operated under the principle of "producing and distributing the finest products for the detection of microorganisms, while partnering with its laboratory customers to diagnose and prevent disease." Hardy Diagnostics recognizes that in the pharmaceutical industry, a clean environment is of the utmost importance. At PDA, Hardy Diagnostics is showcasing an array of products with one word in mind: sterility.
Cleanrooms are under constant bombardment from intruding elements, namely humans. From outside contaminates being introduced from beyond the confines of the room, to skin cells radiating from its human occupants, a cleanroom must constantly be monitored to ensure efficacy.  Hardy Diagnostics provides all the tools necessary to ensure that your clean room remains in optimal working condition. Orum International, based out of Milan, Italy, has introduced its Trio.Bas line of air samplers with Hardy Diagnostics as being the sole North American distributor. Orum International, founded by the creator of the SAS Air Sampler, Roberto Ligugnana, is paving the way for a new standard in air sampling. In addition to offering the industry standard single and dual headed models, they also offer a three headed model. The balanced, lightweight design is a major improvement over other less ergonomic models. Furthermore, Trio.Bas uses standard 100mm or 60mm plates, reducing costs over air samplers who require expensive, proprietary media.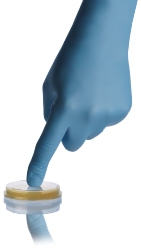 Not only addressing the air quality, Hardy Diagnostics offers an array of environmental sampling plates designed specifically with the pharmaceutical industry in mind. Triple bagged and irradiated to a Sterility Assurance Level (SAL) of 10-6, our TapTight™ Contact Plates for environmental monitoring feature friction lids that need only a slight push of the finger to secure; no twisting is required. With an extremely long shelf life of 180 days from manufacture, as well as room temperature storage, these contact plates are easy to use and even easier to store. Also available from Hardy Diagnostics, SterEM™ 100mm plates have a Sterility Assurance Level (SAL) of 10-5. Both SterEM™ and TapTight™ plates are able to be used in the Trio.Bas air samplers, providing yet another level of sterility assurance in your environmental quality control.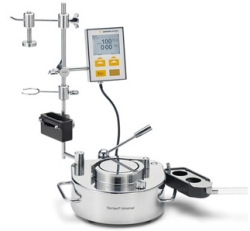 Hardy Diagnostics also offers the Sterisart® Membrane Filtration System by Sartorius Stedim Biotech. The closed system is made of high grade stainless steel, no ventilation, and has the ability to accommodate bar scanning functionality. Sterisart® can be integrated into clean benches or even installed countersunk in the work surface of isolators. Its compact design and space saving footprint is an added benefit for most cleanroom bench tops and isolators.
With Hardy Diagnostics as your media and microbiological equipment supplier, you can rest assured that your needs will be met quickly, accurately, and with a culture of service.
For more information about our products, visit www.hardydiagnostics.com email us at sales@hardydiagnostics.com , or call at 1.800.266.2222.
Tags:
Date Published: 18th October 2016
Source article link: View
Related news