Upcoming Events: Laboratory Equipment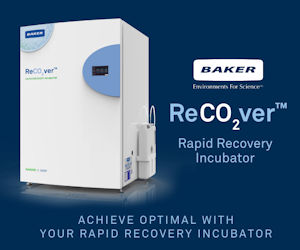 : 2 Mar 2022 - 2 Jun 2024
: Webinar
Sector: Laboratory Equipment, Pharmaceutical Type: Recorded Webinar
Summary : Baker's white paper webinar series, now available on demand, is the source for cell culture professionals to learn about how the ReCO2ver rapid recovery incubator achieves optimal growth conditions and protects your research. more...
: 28 Mar 2023 - 30 Mar 2023
: Paris, France
Sector: Laboratory Equipment Type: Conference - In person
Summary : This event allows its participants to live a unique professional moment, to share their experiences and to gain a better understanding of the challenges for today and tomorrow. more...