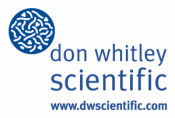 Don Whitley Scientific
Don Whitley Scientific Limited develops, manufactures and sells instrumentation and associated products for a range of microbiological applications.
Address Bingley
United Kingdom
Website
Email
Telephone
+[44] 1274 595728
In addition, contract services are available and performed in GLP-compliant laboratories. Selling to both private and public sectors, products are supported globally through a carefully chosen distributor network. Customers include quality assurance personnel, food producers, public sector microbiologists, clinical microbiologists and research and development specialists.
Products
Please note : Any products described on this page are for Research Use Only and not intended for clinical diagnostic procedures unless otherwise stated.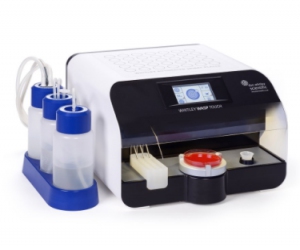 Food & BeverageLaboratory EquipmentPharmaceutical
WASP Touch is a new spiral plater, designed for the needs of modern microbiology laboratories. This is a fundamentally different plater with no need for a separate vacuum source. The system is extremely simple to use and provides real cost savings and process improvements. The Automated Intelligent Monitoring Software (AIMS)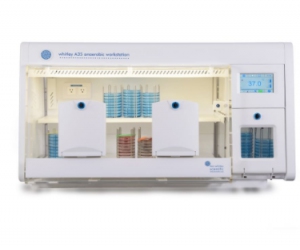 Laboratory Equipment
The Whitley A35 provides excellent conditions for the processing, incubation and examination of samples without exposure to atmospheric oxygen. This workstation provides the ability to manipulate samples in a sustainable environment where parameters can be altered to create the required conditions. The standard A35 features two oval, sleeved ports on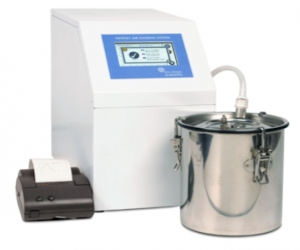 Laboratory Equipment
With the Whitley Jar Gassing System you can create perfect conditions for growing anaerobes in jars in just 2 minutes for less than 18 pence and for microaerophiles in 15 seconds for less than 3 pence (compared with about £1.60 for every gas generating kit used). If you already have anaerobic jars that you wish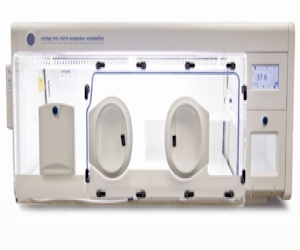 Laboratory Equipment
The Whitley A45 HEPA is an anaerobic workstation with a unique internal HEPA filtration system. Two sleeved ports and one instant access port provide convenient user access to the entire incubation and working areas. This workstation accommodates up to 900 x 90mm Petri dishes and is fitted with the unique Whitley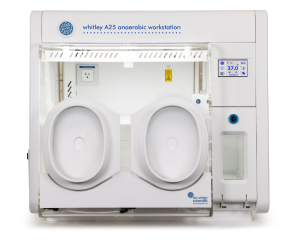 ClinicalFood & BeveragePharmaceutical
The Whitley A25 Workstation might be small, but it has the same precise control of parameters as our larger workstations, ensuring the very best anaerobic conditions are maintained. It has a capacity of 300 Petri dishes while still leaving more than adequate space to process samples in a strictly controlled anaerobic
Microbiology Product Areas
Clinical

NOTE: The products listed in this section may not be approved for clinical diagnostic use in your jurisdiction. You must assume these products are unregulated and therefore cannot be used for routine testing and reporting of results unless otherwise stated.
Contract Service Laboratory
Show all suppliers