Whitley Jar Gassing System - Lowest Cost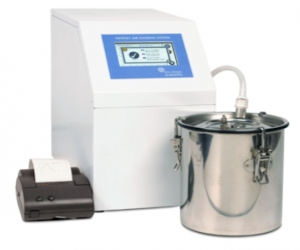 Manufacturer: Don Whitley Scientific
Principle: Gas generating kits create anaerobic/microaerophilic environment in jar
Automation: YES
Suitability: Low throughput labs needing anaerobic and microaerophlic incubation conditions
Capital equipment required: YES
Description:
With the Whitley Jar Gassing System you can create perfect conditions for growing anaerobes in jars in just 2 minutes for less than 18 pence and for microaerophiles in 15 seconds for less than 3 pence (compared with about £1.60 for every gas generating kit used). If you already have anaerobic jars that you wish to use you can order the adaptor kit, which will enable you to connect most types of jar.
Key Points:
Reduces the cost of creating microaerobic conditions by 98% and for anaerobic conditions by 89%.
A full colour touch screen control panel allows you to monitor, in real time, that the criteria necessary for the creation of either anaerobic or microaerobic conditions has been met.
It is easy to use so no complicated operator training is required.
Incorporates PIN code protected user access levels for additional security.
The optional printer enables you to create a hard copy audit trail for accreditation purposes.