Microbiology Product Finder : Clinical
Sector: Clinical
Test type: Workflow Optimization
Please use both selection boxes below to find companies that supply products in areas that you are interested:
Tick Boxes below to compare products [Max 3]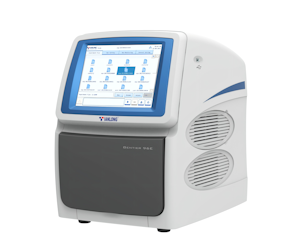 The Tianlong Gentier 96E/R Real-Time PCR System is designed to meet the experimental needs of high-end laboratories. With the 6/4 fluorescence channels, Gentier 96E/R can process 96 samples in one run. With a powerful and efficient temperature control system, easy-to-use software, and user-friendly operational design, Tianlong Gentier 96E/R can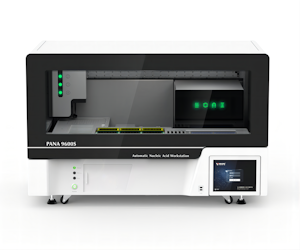 PANA 9600S automatic nucleic acid workstation is designed according to the principles of magnetic beads method and rotary nucleic acid extraction technology. This workstation integrates the workflow of sample information scanning, sample loading, nucleic acid extraction, and PCR system setup, which makes your experiment easy to start and delivers enormous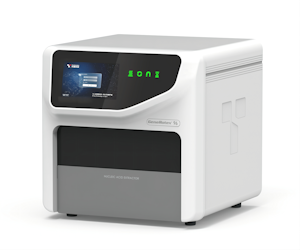 Tianlong GeneRotex 96 nucleic acid extractor is designed with our innovative rotary mixing technology(RMT), which can reduce aerosol generated during the purification process, minimize the risk of false positives caused by cross-contamination, and ensure the accuracy of experiment results. The innovative 6*16 extraction module, compatible with 96-deep-well plates and 6-tube strips,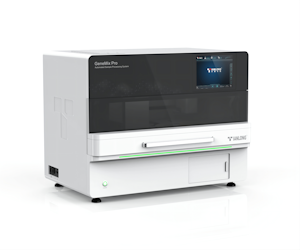 Model No: GeneMix Pro Tianlong Automatic Sample Processing System -GeneMix Pro is designed for automating laboratory workflow and maintains sample integrity with a hands-free method of capping and decapping tubes quickly and easily. GeneMix Pro can process 96 samples within 20 minutes and free professionals from tedious mechanical operations. The workflow includes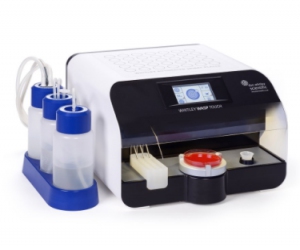 WASP Touch is a new spiral plater, designed for the needs of modern microbiology laboratories. This is a fundamentally different plater with no need for a separate vacuum source. The system is extremely simple to use and provides real cost savings and process improvements. The Automated Intelligent Monitoring Software (AIMS)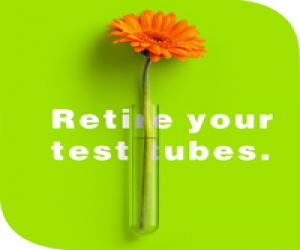 Automate your microbiology serial dilution process and replace glass tubes with convenient single-use sterile bags.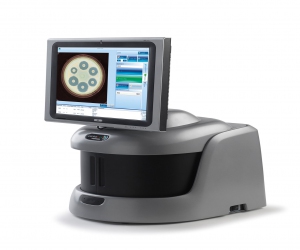 ProtoCOL 3 is the next generation instrument for colony counting, zone measurements (inhibition and AST), membranes, Petri-film and a range of other applications including: spiral plates, OPKA (opsonophagocytic killing assay), SBA (serum bactericidal assay), Multi-sector, Multi-well, SRD (single radial immunodiffusion) and Ames.
Suppliers who have products in this sector:
Tick Boxes below to request info [Max 10]