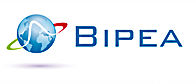 BIPEA
Provider of Proficiency Testing Programs and External Reference Materials.
A non-profit association organizing proficiency testing programs in different fields such as clinical, pharmaceutical, cereals & milling, food & feed, environment, and cosmetics.
Address 75018 PARIS
France
Website
Email
Telephone
+33 (0)1 40 05 26 30
Created in 1970, BIPEA is an independent nonprofit organization providing proficiency testing programs for laboratories concerned with quality control and analytical accuracy.
Present in more than 160 countries worldwide, our services cover different fields like cereals (grain, milling, feed), agro-industry (dairy food, beverages, contaminants) environment (feed waters, wastewaters, soils, sludge), cosmetics (sunscreen, fragrances, perfumes) and pharmaceuticals.
We offer the possibility to evaluate the accuracy of your results and to improve your efficiency. Our programs can be used to check the correct functioning of your equipment and the technical skills of your staff, or in order to keep up to date with the requirements of quality standards.
In this context, we propose more than 150 programs of interlaboratory comparisons covering a wide range of matrices and criteria in microbiology, physics and chemistry, and sensory.
Our services include design and manufacture of tests, shipment via express courier, efficient scientific and technical support, fast delivery of the statistical report, and a strong relationship of cooperation with our participating laboratories.
Our organization is certified ISO 9001 by the Lloyd's Register Quality Assurance and accredited by COFRAC according to the ISO/IEC 17043 standard for the organization of proficiency testing programs (scope 1-1495 available on www.cofrac.fr).
Today, we have nearly 2500 participating laboratories.
Join Bipea, we will offer more than accuracy and confidence.
Products
Please note : Any products described on this page are for Research Use Only and not intended for clinical diagnostic procedures unless otherwise stated.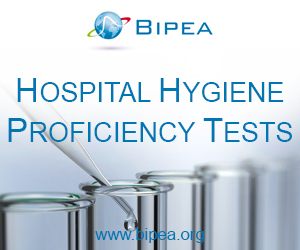 Clinical
BIPEA offers three PTS dedicated to Hospital Hygiene: PT 86a: Waters under bacteriological control. In this program, laboratories perform Total viable count at 22°C & 36°C and Pseudomonas aeruginosa, on bacteriologically controlled waters. PT 86b: Microbiology of dialysis waters (hemodiafiltration). This program proposes ultrapure water (dialysate) and laboratories will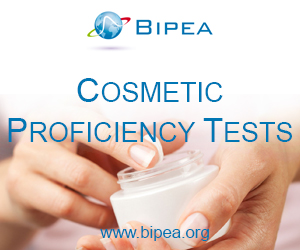 OtherPharmaceutical
BIPEA organizes accredited microbiological proficiency testing schemes in the field of cosmetics. These PT programs are designed to meet the requirements of laboratories that need to check that the accuracy of their sample testing is as good as the results of their routine analysis. Different samples are offered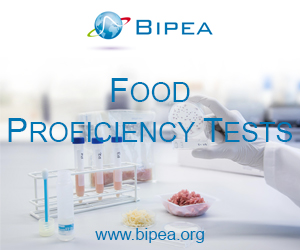 Food & Beverage
BIPEA organizes accredited microbiological proficiency testing schemes in the fields of food and beverage. These PT programs are designed to meet the requirements of laboratories that need to check that the accuracy of their sample testing is as good as the results of their routine analysis. Real samples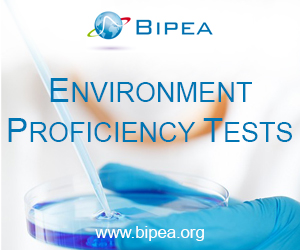 OtherWater
BIPEA organizes accredited microbiological proficiency testing schemes in the fields of water and fertilizers. These PT programs are designed to meet the requirements of laboratories that need to check that the accuracy of their sample testing is as good as the results of their routine analysis. More than 10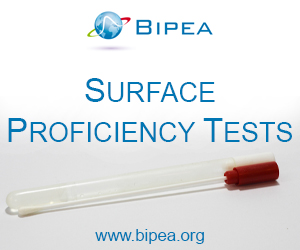 Food & BeveragePharmaceutical
BIPEA offers three PT programs in the field of hygiene that enables laboratories to detect and enumerate microbiological parameters on surfaces: PT 101a is a quantification PTS: It offers one contaminated stainless steel plate sample, and laboratories will be able to analyse the parameter of Total Viable Count. PT 101
Microbiology Product Areas
Clinical

NOTE: The products listed in this section may not be approved for clinical diagnostic use in your jurisdiction. You must assume these products are unregulated and therefore cannot be used for routine testing and reporting of results unless otherwise stated.
Proficiency Testing Schemes
Show all suppliers