Microbiology Product Finder : Pharmaceutical
Sector: Pharmaceutical
Test type: Limulus Amebocyte Lysate (LAL)
Please use both selection boxes below to find companies that supply products in areas that you are interested:
Tick Boxes below to compare products [Max 3]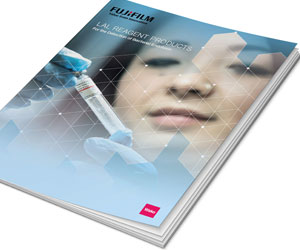 FUJIFILM Wako Chemicals U.S.A. Corporation (FUJIFILM Wako) is recognized around the world as a trusted supplier of pure chemicals and reagents. After establishing a sales office in Dallas, Texas, in 1981, we grew significantly in the U.S. and in 1989, relocated our corporate headquarters and manufacturing facility to Richmond,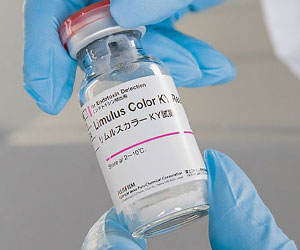 The Limulus Color KY Series are quantitative kinetic chromogenic assays (KCA) that are endotoxin-specific and unreactive to (1,3)-ß-D-glucan. This series includes both a multi-test kit and a single-test kit, which utilize a synthetic substrate that produces a yellow color to detect endotoxin with high sensitivity. All reagent kits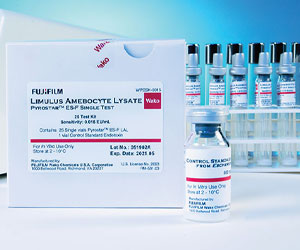 The PYROSTAR™ ES-F series of reagents are endotoxin-specific and specially formulated to be unreactive to (1,3)-ß-D-glucan. In addition, these products are dual-purpose, meaning they are formulated to be used as either a gel clot or kinetic turbidimetric assay. The kits are available in a single-test or multi-test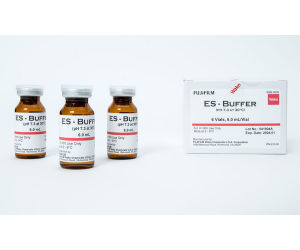 The ES Buffer is an endotoxin-specific buffer that is ideal for untreated LAL. Though all LAL reagents produced by FUJIFILM Wako are endotoxin-specific, other commercially available LAL reagents are not. Without this buffer, tests can activate (1,3)-ß-D-glucan when trying to determine the endotoxin concentration in the sample.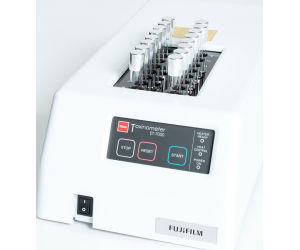 The Toxinometer® ET-7000 is a computer-operated kinetic incubating tube reader, designed to be exceptionally user-friendly. State-of-the-art expansion modules can be connected to allow for endotoxin testing in a wide range of fields and sample quantities. The Toxinometer® ET-7000 can perform all LAL testing methodologies (gel clot, kinetic turbidimetric,
Suppliers who have products in this sector: Tick Boxes below to request info [Max 10]