Pyrostar™ ES-F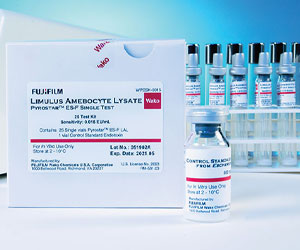 Principle: Endotoxin specific reagents
Automation: Possible
Suitability: Gel clot or kinetic turbidimetric assay
Capital equipment required: Optional
Description:
The PYROSTAR™ ES-F series of reagents are endotoxin-specific and specially formulated to be unreactive to (1,3)-ß-D-glucan. In addition, these products are dual-purpose, meaning they are formulated to be used as either a gel clot or kinetic turbidimetric assay. The kits are available in a single-test or multi-test configuration and are matched with a specific Control Standard Endotoxin (CSE). PYROSTAR™ ES-F reagents work well with samples that have color or with samples that present difficulties in quantification by the KCA.
Single-test vials come with pre-dispensed LAL reagent for a single measurement. They are designed to be used with our Toxinometer® Measurement System (Toxinometer®) to assist labs transitioning from a gel clot to a kinetic turbidimetric methodology and is ideal to assay a small number of samples or for a less-experienced user.
The multi-test vial is designed to be utilized with a water bath, heat block, or the Toxinometer® and is ideal for a user testing a larger number of samples.
Key Points:
Single Test
Endotoxin-specific reagent avoids false-positive results from glucans
Gel clot sensitivities include 0.015 EU/mL, 0.03 EU/mL, 0.125 EU/mL and 0.25 EU/mL
KTA sensitivities range from 0.001 to 10 EU/mL
Can be used with the traditional water bath or heat block
Can be used with the Toxinometer® to facilitate easier transition from gel clot to KTA
Company contact details:
FUJIFILM Wako Chemicals U.S.A. Corporation
view full details
North Chesterfield
VA
United States
Website:
Visit Website
Tel: +1 804-714-1926