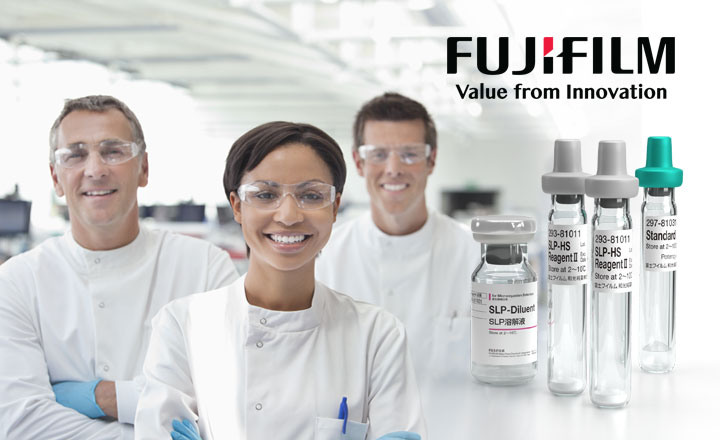 FUJIFILM Wako Chemicals Offers the Peptidoglycan Detection Kit
The hemolymph of the silkworm (Bombyx mori) contains a self-defense mechanism termed 'the prophenoloxidase cascade system (ProPO),' triggered by peptidoglycan (PG) and (1 → 3)-β-D-glucan (β-glucan), consequently activating prophenoloxidase (PO) in the system. This cascade system is believed to participate in the melanin formation observed in insect body fluids as a self-defense mechanism.
SLP reagent is a lyophilized product prepared under sterile conditions from the silkworm hemolymph, which contains all the ProPO factors involved in the cascade system. The reagent, activated by PG and β-glucan, oxidizes the DOPA (L-3,4- dihydroxyphenylalanine) in the substrate and forms a melanin pigment. Since PG is a component found in most bacterial cell walls and β-glucan, in many fungal cell walls, SLP enables the detection of various microorganisms by measuring the melanin pigment formation.