6th April 2017 Content supplied by: iNLABTEC AG
How To Do Serial Dilutions Better and Now It's Cheaper Too!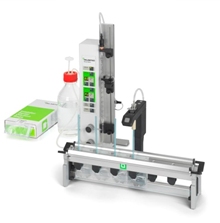 Inlabtec announces the new Serial Diluter SA - a system that automates the traditionally labor-intensive process of serial dilution using pipette straws.
While air displacement pipettes with appropriate tips are widely used for serial dilution, many microbiological testing labs choose to work with pipette straws instead of standard pipette tips.
This is because sampling out of stomacher bags is more convenient and sterile pipette straws are much cheaper than sterile racked pipette tips. The Inlabtec Serial Diluter SA has simplified and improved the traditionally labor-intensive process of serial dilution for microbiological quality testing and replaces glass tubes with single-use sterile bags, offering big savings in time and money.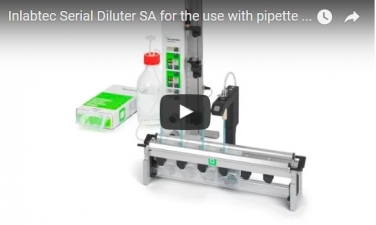 With the new Inlabtec Serial Diluter SA it is now possible to achieve perfect serial dilutions using pipette straws every time. Labs using pipette straw can now profit from the Serial Diluter SA which will enable you to undertake dilutions at the touch of a button, generate reliable data independent of user experience and achieve unrestricted detection sensitivity using Inlabtec ultrapure bags.
For further information on the Serial Diluter SA or to locate your local Inlabtec distribution partner please visit www.inlabtec.com.
A two minute video demonstrating the new Serial Diluter SA in operation may be viewed at www.youtube.com.
Tags:
Date Published: 6th April 2017
Source article link: View