29th March 2022 Content supplied by: rapidmicrobiology.com
Environmental Monitoring Solutions for Food Manufacturing - a rapidmicrobiology special focus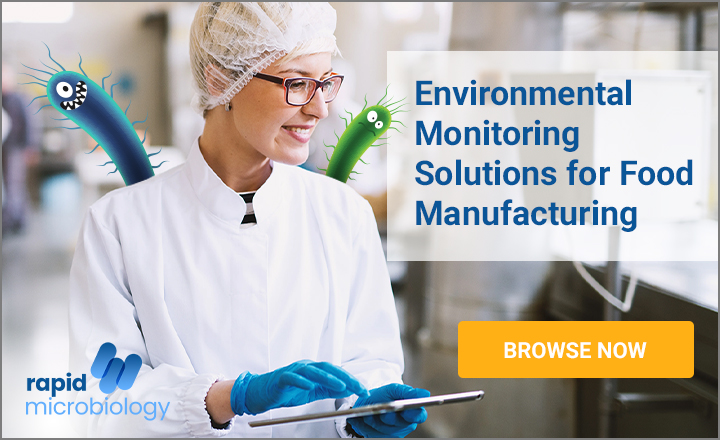 In this rapidmicrobiology special focus, we highlight products designed to help implement an effective and compliant environmental monitoring programme in food production facilities.
Solutions covered here start with the taking of samples from surfaces where the most appropriate swabs and sponges need to be selected, for example to access hard to reach areas or to cope with uneven surfaces such as drains. After taking the sample the swab or sponge should be put in transport media containing appropriate neutralizers to ensure any residual sanitizer is inactivated.
Also on this page are systems for assessing the effectiveness of cleaning processes using either ATP based tests or the newly introduced hand held impedance cytometer.
The Listeria pathogen is always a key area of concern for food manufacturers, find out about a range of testing options from plates to PCR. Plus there's a new guide to Listeria testing, recently published by Campden BRI, that covers methods of sampling plus cultural and molecular methods.
Tags:
Date Published: 29th March 2022