Upcoming Microbiology Events : 2021-10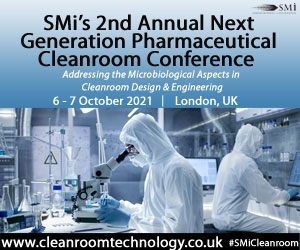 : 6 Oct 2021 - 7 Oct 2021
: London, United Kingdom
Sector: Pharmaceutical Type: Conference - In person
Summary : SMi invites you to join them in addressing the challenges, for the next generation of cleanroom technology and engineering, by bridging the gap and sparking conversation. more...
: 21 Oct 2021 - 22 Oct 2021
: Webinar
Sector: Pharmaceutical Type: Webinar
Summary : Bacterial spores are difficult to eliminate from cleanrooms and present challenges for cleaning and disinfection regimes. This webinar considers: Overview of spores Bacterial Fungal This is an important distinction more...