Ready-to-use and Ready to Rehydrate Microbiology Culture Media
Ready-to-use Media:Traditional and Novel Formats
Key Points
Reduced overheads
Lab can focus on core business
Easier regulatory conformance
Improved lab flexibility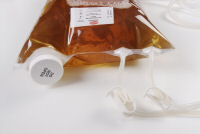 The concept of ready-to-use (RTU) or pre-prepared microbiological growth media is not new. Products fitting this description have been available for many years; in more recent times however the uptake of RTU products, the diversification of product formats and the expansion in manufacturing capabilities have all increased.
The developing trend within many industry sectors, and the clinical market, has seen significant growth of product delivered across an ever expanding portfolio of products. Instances of complete conversion from in-house media preparation to RTU products are not uncommon.
The reasons that have bought about this phenomenon include cost savings attributable to rationalization of media preparation resources; productivity gains as a result of improved staff-to-sample throughput ratios; regulatory regimes facilitated through third-party Q.C. and validation support; business development through on-demand response to unusual or infrequent client requests. Of course, having spotted the trend, manufacturers are continually developing and improving product formats to both satisfy, and occasionally create demand.
Recent improvements in formulation, manufacturing and packaging have led to the newer product lines having extended shelf-life, with some being able to be stored at room temperature - this further reduces wastage.
RTU Formats
Taking the working definition of RTU media as "combine with sample and incubate" and leaving aside the time and spatial peculiarities of industry specific protocols, the following formats conform, with RTU diluents as a special case.
Plates and bottled media The earliest format, and by far the biggest proportion of the RTU media family. Many of the media manufacturers offer RTU options across their entire product range. With the added advantage of custom fills to match specific industry requirements, RTU formats often outnumber the dehydrated equivalents. In some cases a new development may only be available in RTU format. Applications can be found in food, pharma, clinical and environmental testing.
Bagged media or media pouches Available as sterile liquids in bags or pouches, volumes range from 1L up to 100L, typical formulations include TSB; peptone diluents and Fraser broth variants. Primarily aimed at the pharma and food industries, the product would be utilized as a placebo in process simulations/media fill trials or for novel process validation in the pharma sector or aseptically delivered via gravimetric dilutors to prepare non-selective enrichments in the food industry. An alternative format is the pouch or bag containing sterile powdered media. Although an element of preparation exists, i.e. the addition of sterile water, this can be done in minutes and with no heat treatment, thus avoiding potential thermal damage as with traditional large volume preparations.
Blister packs Generally this format would utilize the sample as a reconstitution volume and thus is directed at the environmental testing sector, primarily the water testing market. Aliquots of media are contained within sachets or blister packs and are added to volumes of sample and incubated. Aimed at the indicator organisms, typically coliforms and E.coli, the products may also contain confirmatory diagnostic features that allow rapid response (18 hr) protocols to be deployed. The addition of a simple sample division device to the protocol effectively creates an MPN environment and quantitative data.
RTU Devices Extending the concept of devices to a more complex level in combination with RTU media allows specific organisms to be detected, e.g. Salmonella spp. By effectively miniaturizing the traditional recovery systems and containing them all within a device designed to exploit motility, a rapid Salmonella test was developed. Such tests have been available for the best part of twenty years, however later novel adaptations of the RTU media device, again based around MPN theory are revolutionizing quality indicator organism testing in the food industry. Now with the added feature of instrumentation, sample is added to an RTU medium that is subsequently inoculated into a miniature MPN device, incubated and later evaluated automatically.
Benefits
Cost reduction; not replacing preparation equipment, together with the elimination of service, validation, and calibration costs of conventional media combine to ameliorate the generally higher consumable budget costs of RTU media.
Productivity gains; allows lab to focus on its 'core business', re-deployment of technical staff to sample processing tasks, leads to higher throughput, and faster validation work allowing beneficial processes to come on-line, all add-up to improved return.
Facilitating regulatory conformance; streamlined audits as a result of lack of "prep room snags", as the majority of the Q.C. and validation burden (and cost) is undertaken by a third-party, and remote Q.C. certificate management all offer benefits to the lab using RTU media..
Business development opportunities; responding to unusual or infrequent client requests without holding stock of obscure media, offering the most up-to-date media formulations/protocols, and opening-up new contract testing services are all benefits of RTU media usage.
Get the latest updates in Rapid Microbiological Test Methods sent to your email? Subscribe to the free rapidmicrobiology eNewsletter 
Latest News
Latest Featured Product
Supplier Information