Microbiology Product Finder : Clinical
Sector: Clinical
Test type: Assay Development
Please use both selection boxes below to find companies that supply products in areas that you are interested:
Tick Boxes below to compare products [Max 3]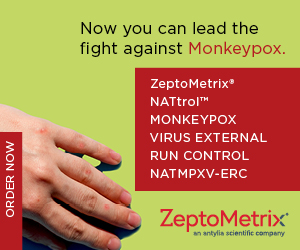 Development and validation of Monkeypox PCR-based assays are dependent on the availability of high-quality reference materials. ZeptoMetrix® NATtrol™ controls are refrigerator-stable, ready-to-use, non-infectious, whole organisms that can be used across various molecular testing platforms and assays. Utilizing NATtrol controls helps to monitor testing performance and provides additional confidence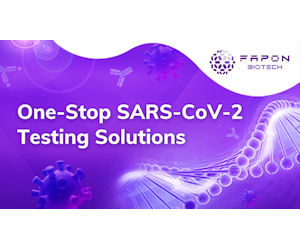 Neutralizing antibodies (NAbs) have significant preventive and therapeutic effects. They mainly target the RBD region and can block the binding site of COVID-19 to the ACE2 receptor. COVID-19 NAbs are a low contamination risk and highly specific, which play a crucial role in the research of COVID-19 treatments. Meanwhile,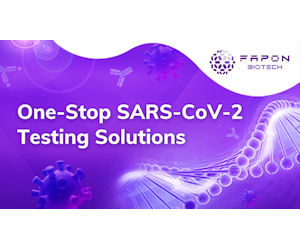 N/S protein antigens for IgM,IgG and neutralizing antibody detection kits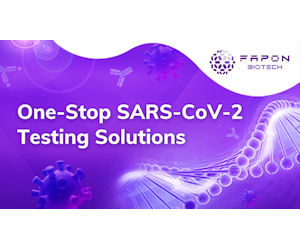 The nucleocapsid (N) is a major structural protein of SARS-CoV-2. It is highly conservative, providing an ideal marker for immunodiagnosis. Fapon self-developed monoclonal antibodies have high sensitivity, specificity, and batch-to-batch consistency, with no cross-reactivity with other pathogens (human coronaviruses, flu, pneumonia, etc.). Different application scenarios are supported with stable bulk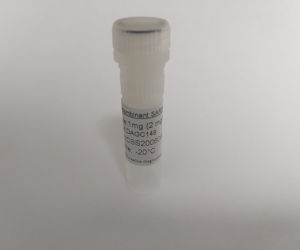 Recombinant SARS-CoV-2 Spike Protein Receptor Binding Domain from HEK293 cells. The antigens can be used for total antibodies detection to SARS-CoV-2 virus in double-antigen sandwich immunoassay. Our antigens are manufactured to the highest quality standards and are performance guaranteed for the applications listed on the detailed datasheets.
Suppliers who have products in this sector:
Tick Boxes below to request info [Max 10]