9th November 2017 Content supplied by: Southern Group Laboratory
Specialist Pharmaceutical Irradiated Plate Media from SGL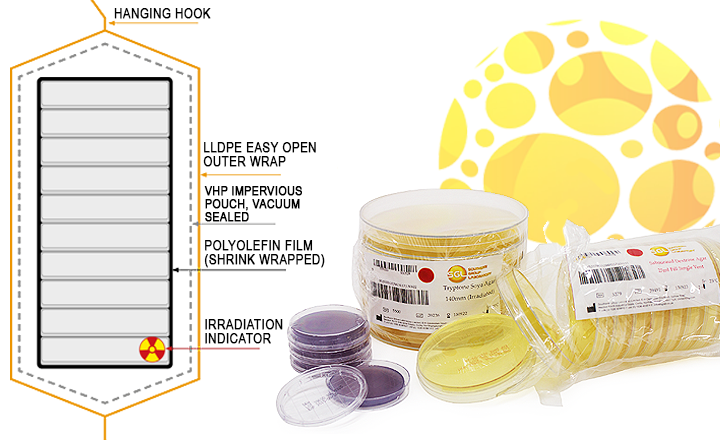 SGL supplies a wide range of plate media for use in pharmaceutical applications, aseptically produced plate media for non-critical applications and gamma-irradiated media for environmental monitoring of clean and critical areas. All supplied in standard 55mm, 90mm, 140mm and contact plate formats.
The SGL Aircheck® (plates for microbial air monitoring) and Surfacecheck® (surface monitoring contact plates) are gamma irradiated and triple wrapped. All Aircheck and Surfacecheck have a VHP impervious layer as standard, meaning there is no need to use different plates for your critical/non critical environments.
Specifically designed for environmental monitoring of cleanrooms and isolators, Aircheck and Surfacecheck have a validated long shelf life at room temperature and are designed to reduce moisture loss, so preventing condensation and improving performance in high airflow environments or for longer exposure/incubation periods. Features and Benefits Include:
Plates designed to be stored at room temperature with minimal moisture loss
Coloured ink plate marking for quick determination of TSA/SDA
Easy open outer wrap
Bespoke formulation/Small batches available
QC performed by UKAS ISO: 17025 accredited testing laboratory
Standard or custom formulation and packaging available for small batches
Visit www.sglab.co.uk for details on product range.
Tags:
Date Published: 9th November 2017
Source article link: View
Related news