3rd December 2019 Content supplied by: rapidmicrobiology.com
Rapid Microbiological Methods for ATMPs/Gene and Cell Therapies
Advanced Therapy Medicinal Products (ATMPs) also known as gene or cellular therapies are terms that describe medicines based on genes, tissues or cells intended for human use. There are various approaches and the European Medicines Agency defines the following:
gene therapy medicines: these contain genes that lead to a therapeutic, prophylactic or diagnostic effect. They work by inserting 'recombinant' genes into the body, usually to treat a variety of diseases, including genetic disorders, cancer or long-term diseases. A recombinant gene is a stretch of DNA that is created in the laboratory, bringing together DNA from different sources;


somatic-cell therapy medicines: these contain cells or tissues that have been manipulated to change their biological characteristics or cells or tissues not intended to be used for the same essential functions in the body. They can be used to cure, diagnose or prevent diseases;


tissue-engineered medicines: these contain cells or tissues that have been modified so they can be used to repair, regenerate or replace human tissue;
All these biotherapeutics present some difficult problems to the QC testing laboratory, as they have a short shelf life and are produced in small quantities, personalized for the individual patient, the normal compendial testing approach is therefore not very practical. Here in this rapidmicrobiology.com special focus, we showcase some options available for getting fast microbiology results.
Find out from Dr Sylvanie Cassard, bioMérieux Healthcare how BioFire® can deliver Mycoplasma results in under 1 hour. Helena Windsor, Mycoplasma Experience tells us about the risks and international regulations concerning mycoplasmas in biotherapeutics, and with such rapid expansion in this field, what is the fastest way to get production up and running? Michelle Stafford, GE Healthcare LifeSciences explains how they can construct, assemble and fully fit out a factory-in-a-box ready for handover after qualification in just 18 months. Plus there are many other solutions presented below.
How Rapid Micro Biosystems Approaches Data Integrity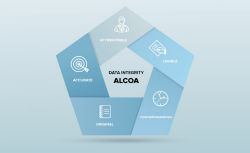 rapidmicrobiology.com explores with Rapid Micro Biosystems how to improve QC laboratories approach to regulatory and industry expectations for quality control for ATMPs/Cell and Gene Therapies.

BioFire® Mycoplasma: A Cell and Gene Therapy Game-Changer ​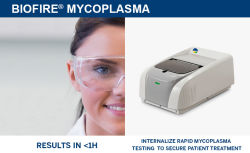 Interview with Dr Sylvanie Cassard of bioMérieux Healthcare, on the new BioFire® Mycoplasma test, an internalised rapid mycoplasma test panel that allows ATMP laboratories to perform mycoplasma tests in-house, requiring no molecular expertise and providing results in under 1 hour. 

Testing Biotherapeutics for Mycoplasmas - the Risks and International Regulations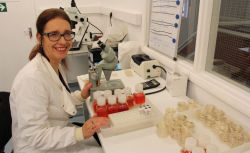 An in-depth Interview with Helena Windsor of Mycoplasma Experience, the only UK company specialising in Mycoplasmology. Now, in their 4th decade of mycoplasma testing, Helena talks about the fast-moving Cell and Gene therapy market and how mycoplasma testing is vital at this critical juncture.

Rapid Sterility: Total Bacteria and Fungi Detection in just 3 Hours!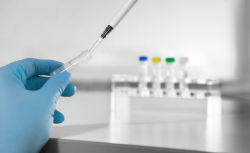 Ensure that your ATMPs or R&D cell cultures are free of Bacteria and Fungi.  ATMPs and cultured cells can be tested using qPCR that detects a broad range of gram-positive and gram-negative bacterial and fungal contaminants in just 3 hours.

Managing Microbial Contamination Risk in ATMPs Manufacture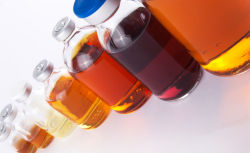 Cherwell Laboratories are focusing on where the risk of microbial contamination could occur in ATMPs/Gene and Cellular Therapies and how their products can provide solutions to specific sampling issues.

CHAINBiotech's Use of Whitley Workstations in Clostridium-assisted Drug Delivery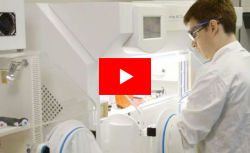 How could a Whitley Workstation become an asset in the field of gut microbiome research? In this video, Dr David Kirk talks about how workstations are used in the creation of Clostridium-assisted drug delivery platforms. 

Rapid Detection of Bacterial Contamination for Cellular Therapeutics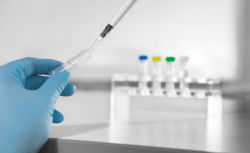 Cellular therapies have delivered great clinical promise but demand rapid sterility testing technologies suitable for biotherapeutics.  A study evaluated the bacterial detection capability of a novel, rapid qPCR based detection system.  Results have been summarized as a poster, free to download.

The Fastest Way to Expand Biotherapeutic Production Capacity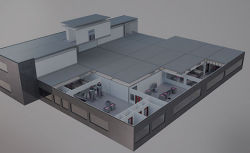 Michelle Stafford, Senior Global Product Marketing Leader, GE Healthcare LifeSciences, talks to rapidmicrobiology.com about how their KUBio prefabricated facilities and FlexFactory platforms are suited for the rapid expansion and growth in the production of biopharmaceuticals.

Rapid Mycoplasma Kit Qualified for Cell Therapy In-house QC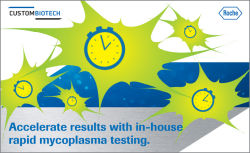 Krembil Research Institute, University Health Network describes time savings and cost benefits of qualifying the Roche CustomBiotech MycoTOOL PCR Mycoplasma Detection Kit for in-house rapid mycoplasma testing of an investigational cell therapy product.

A New Automation Solution for the Production and Delivery of Cell and Gene Therapy
Terumo BCT's latest cell therapy technology, the FINIA® Fill and Finish System, is a first-of-its-kind device developed to help bring reproducibility and control to cell therapy manufacturing.
Quantifying Adeno-Associated Virus (AAV) Aggregation in Gene Therapy Delivery
Adeno-associated viruses can be used as vehicles for gene therapy, however viral aggregates may cause problems, a new applications study reports on how asymmetric flow field flow fractionation coupled with multi-angle light scattering and Ultraviolet detectors can quantify AAV aggregation.
RSSL Training: Biologically Derived Products - Testing and Manufacturing Challenges 5 and 6 Nov 2020, Reading, UK
Relevant to those who need to gain a better understanding of the challenges in GMP manufacture of biological products, the regulatory position of biological products and how GMP regulations are managing the rapid technological developments. Particularly those in Production, QC and QA working at Manufacturers and QC testing houses handling biologically derived products.
Tags:
Date Published: 3rd December 2019