22nd June 2017 Content supplied by: Seward Limited
New Food Microbiology Sample Preparation Products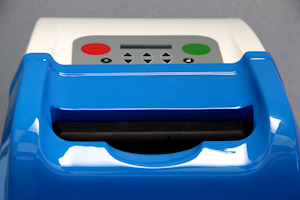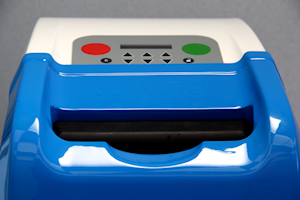 At the International Association for Food Protection Annual Meeting, IAFP 2017 (Tampa, USA, 9-12th July), Seward will be showcasing both its new and established sample preparation products for microbiological analysis on Booth #541. Seward's recently launched Stomacher® 400 EVO laboratory blender is expected to generate significant interest, together with its products for large volume food sample preparation and FDA BAM* methods - these include the Stomacher® 4500 BAM. Seward will also highlight its Insterprep range of sterile pre-weighed media.
Food laboratories benefit from the Stomacher 400 EVO's simple and almost silent operation, and by using with the new Stomacher ECO bags, they also save on consumables cost and waste. The new technology used in the Stomacher 400 EVO ensures the quiet operation and enables easy one-touch loading for sample bags. Removable paddles and tool-free access also allow easy cleaning of the paddle chamber.
All Stomacher products are manufactured in the UK at Seward's ISO 9001 and ISO 14001 registered facility and offer the rugged and dependable day-to-day performance for which Stomacher blenders are renowned. Visitors to Seward's Booth #541 will be able to discuss in depth their food sample preparation needs with Seward's Technical Director, Stuart Ray, and Key Account Manager, Rachel Hills.
"We look forward to showing visitors how our consumables and instruments can help with food laboratory workflow efficiencies, in terms of both time- and cost-savings," said Stuart Ray. "For example, our new Stomacher 400 EVO combines the gold standard attributes of the original Stomacher 400 with improved, easy-to-use features, including a one-touch bag loading system. It also saves up to 25% on consumables when used with the associated Stomacher® 400 ECO sample preparation bags."
As a Silver Sustaining IAFP member, Seward is committed to advancing food quality and safety worldwide. For more information on Seward (a brand of FermionX Ltd), please visit www.seward.co.uk. * The U.S. Food & Drug Administration's Bacteriological Analytical Manual (BAM) details the agency's preferred laboratory procedures for microbiological analyses of foods and cosmetics.
Tags:
Date Published: 22nd June 2017
Source article link: View
Related news