7th July 2014 Content supplied by: iTram Higiene
Innovative Solution for Detection of Biofilms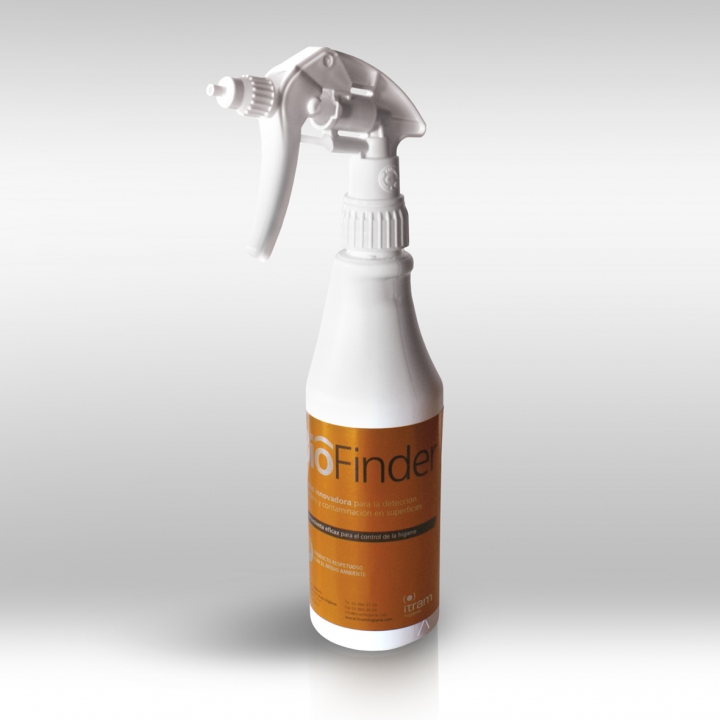 Making the Invisible, Visible
The BioFinder developed by ITRAM HIGENE is a specialised product for the detection of biofilms and surface contamination in the food, pharmaceutical and catering industries as an aid to hygiene control. It is especially suited to open surfaces.
Based on detecting the presence of catalase, the BioFinder is sprayed onto a surface and within 30 seconds contaminated areas are revealed by simple visual inspection. It has been tested on the most relevant microorganisms found in the food industry. Providing a fast and low-cost solution, BioFinder can be applied to any standard food factory surface.
Features and Benefits of the BioFinder include:
Fast – contaminated area is revealed in 30 secs.
Low-cost– no additional reagents needed.
Easy-to-use - simply spray and check visually.
High Water Solubility – no stain or residue is left on the surface as the BioFinder is easily rinsed away.
Click here to see a video of the Biofinder in action
For more information on surface hygiene monitoring visit www.biofilmremove.com/en/biofinder.aspx or email administracion@itramhigiene.com
Tags:
Date Published: 7th July 2014
Source article link: View
Related news