Microbiology News : cosmetic-personal-care, Feb 2019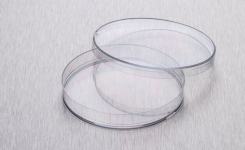 Corning offers a line of consumables, including Petri dishes, inoculating loops, and spreaders for a beginning-to-end solution for quality testing labs across industry segments.
more...
TRACKMAN Connected is an all-in-one kit that connects the bench via a Samsung Galaxy tablet preloaded with the app PipettePilot, which tracks and registers all actions done in an experiment in real time, and PipetteScope, which displays pipette activity and helps keep pipettes calibrated.
more...