Upcoming Microbiology Events : clinical , 2019-11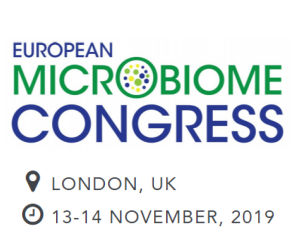 : 13 Nov 2019 - 14 Nov 2019
: London, United Kingdom
Sector: Clinical, Microbiome, Pharmaceutical Type: Conference
Summary : Join leading academics, practicing clinicians, pharmaceutical and nutrition companies, biotech entrepreneurs and investors, government and regulatory bodies and industry leaders and gain an insight into the latest microbiome research, clinical trials and multi-disciplinary collaborations. more...
: 15 Nov 2019 - 20 Nov 2019
: Birmingham, United States
Sector: Clinical, Pharmaceutical, Veterinary Type: Conference
Summary : The 62nd Annual Biosafety and Biosecurity Conference provides delegates with an opportunity to further their knowledge of biosafety, safe microbiological practices, procedures and proper use of containment equipment and facilities. more...