Upcoming Microbiology Events : 2020-11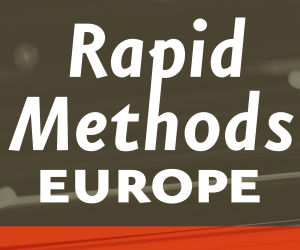 : 2 Nov 2020 - 4 Nov 2020
: Amsterdam, Netherlands
Sector: Clinical, Food & Beverage, Veterinary, Water Type: Conference
Summary : RME2020 is the 13th conference in the Rapid Methods Europe series dedicated to innovations and breakthroughs in rapid analysis and diagnostics across the agri-food, water, animal health, and healthcare sectors. more...
: 5 Nov 2020 - 6 Nov 2020
: Reading, United Kingdom
Sector: Pharmaceutical Type: Training
Summary : Delegates will have an opportunity to gain and understanding of the challenges in GMP manufacture of biological products and the very different regulatory aspects. more...