5th April 2016 Content supplied by: Orum International
Triple Headed Microbial Air Sampler Offers Advantages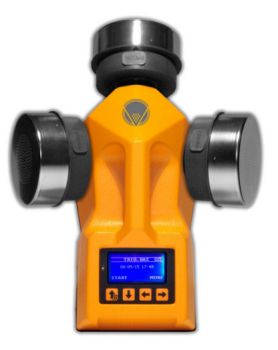 The TRIO.BAS microbial air sampler has been developed specifically for monitoring cleanrooms. Having three sampling heads give several advantages.
Total counts, yeast and moulds can be monitored simultaneously because each sampling head can contain different culture media.
Reduced risk of operator contamination because the 3 sampler chambers can be filled with culture plates at once.
Reduced sampling time as each head can sample 330 litres, 1000 litres of air can be sampled in less than 3 minutes.
Improved flexibility of sampling times because each sampling point can be programmed separately it's possible to program sampling times at the beginning, during and at the end of each shift.
Improved significance of results because it can be the average of three plates and from three different directions.
The TRIO.BAS has been developed by the founders of pbi International, inventors of the original hand held SAS (Surface Air Sampler) with over 35 years experience and technological innovation.
Tags:
Date Published: 5th April 2016
Source article link: View
Related news