6th March 2017 Content supplied by: The Baker Company
Anaerobic Workstation Maximizes Productivity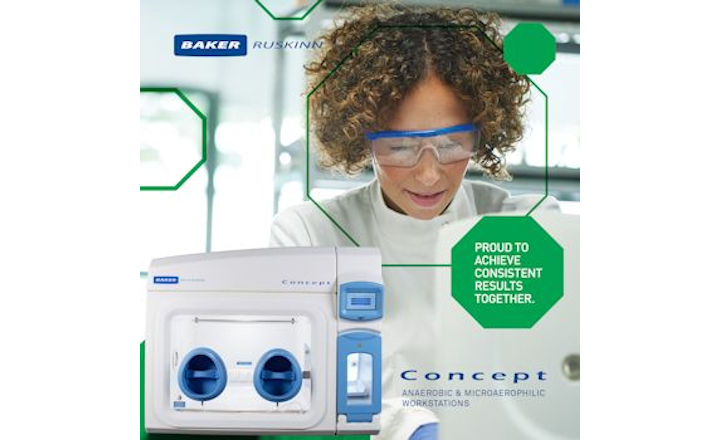 The new Concept range from Baker Ruskinn has been specifically designed to maximize productivity of systemized anaerobic or microaerophilic incubation; bringing together a host of brand new features that will deliver immediate benefits in the laboratory. This innovative range provides the best primary isolation rates of anaerobic and microaerophilic cultures.
Key Features and Benefits of the Concept range include:
Efficient and Reliable, fast purge cycle times and single plate entry system (SPES™) quickly get your plates into the right atmospheric conditions.
 
Easy to use, the unique Baker Ruskinn's Ezee Sleeve™ gives direct-hand access into the chamber while enabling the rapid loading and easy insertion/removal of plates, a removable Pop-Off™ front cover makes set up and cleaning easy to do.
 
Keep in Control, real-time measurement and display of temperature and humidity levels with remote monitoring, internal HEPA filtration as standard provide unrivaled clean air to the work area.
 
Flexible Capacity, four model sizes to choose from suitable for mid-range to larger throughput (up to 500 plates), with the Ruskinn Bugbox available for smaller workloads
 
Helpful Resources from Baker Ruskinn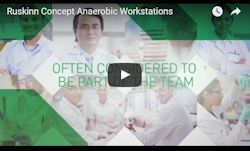 For more information about the Concept range, view the video or visit www.bakerco.com/products/concept-0
Need references for your physiological or anaerobic study? Browse the Baker Rushkinn extensive list of more than 900 articles using keywords and other easy-to-search criteria. These articles represent more than 15 years of research in hypoxia and anoxia, with many entries linking directly to abstracts for your further investigation.
Reference data includes: •  Article title •  Full list of authors •  Journal name, date, volume, and page number
Please note : Any products described on this page are for Research Use Only and not intended for clinical diagnostic procedures unless otherwise stated.
Date Published: 6th March 2017
Source article link: View