15th July 2021 Content supplied by: Copan Italia S.p.a.
Copan Microbiology Quality Control Solutions at IAFP 2021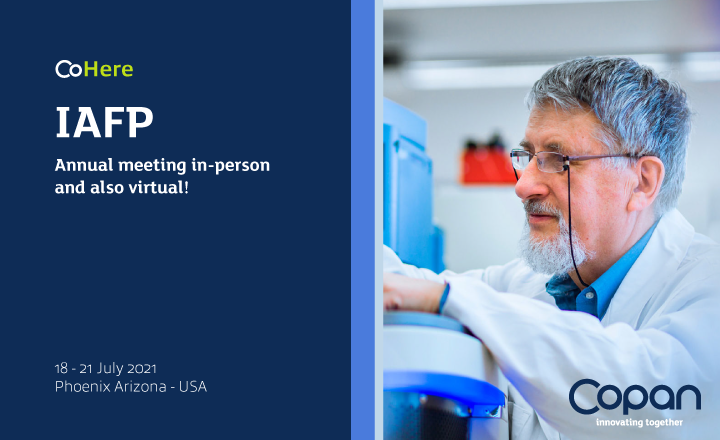 At the IAFP virtual booth, Copan's team of experts will be available for the entire duration of the event to discuss the company's products and solutions for food quality control.
Copan Newlab – the division of Copan Group dedicated to the manufacturing and marketing of automated systems for industrial microbiology – will demonstrate Cyclone™, the fully automatic walk-away system capable of reproducing the preparation of microbiology quality control tests in industry.
Today, multiple manufacturers – such as food, baby food, and cosmetics companies – have implemented Cyclone to standardize their quality control, while service laboratories have also chosen Newlab's automation to increase their productivity. This modular platform allows the complete protocol customization, including container type, inoculation volume, dilutions set, plating technique, and agar medium.
At the booth, you'll also have the opportunity to explore Copan's Swab Rinse Kits line (SRK). Comprising tailor-made collection devices to detect environmental microbial contamination within food manufacturing areas and equipment, SRK is the turning point for hygiene monitoring in food factories.
Tags:
Date Published: 15th July 2021