25th November 2014 Content supplied by: Lab M
Convenience and ISO formulation are Key to Lab M's µPrep Success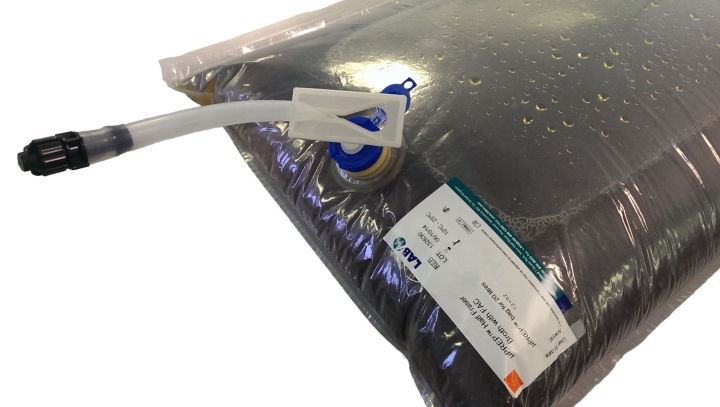 Lab M is seeing demand grow quickly for the company's recently launched µPrep™ Half Fraser Broth ISO (+FAC), a complete primary enrichment broth designed for use in the isolation of Listeria spp. from foodstuffs. Media in Lab M's µPrep™ range are supplied ready-to-reconstitute in 20 litre bags. They are designed primarily for high throughput laboratories where speed, convenience, reliability and cost-effectiveness are high priorities.
"Since we launched µPrep™ Half Fraser Broth ISO (+FAC) in July 2014, customers have been very clear that simple reconstitution with no mess and no autoclaving is a significant factor in their choice of media format. However, the fact that the Lab M medium is based on the formulation of ISO 11290, and meets the performance requirements of ISO/TS 11133, is highly influential in their final choice of product," said Wendy Martindale, Director of Sales and Marketing for Lab M.
Reconstitution simply requires attaching a standard laboratory deionised or reverse osmosis water supply, via the Lab M filter accessory, to the bag. The medium reconstitutes rapidly, requires no additional sterilisation or supplementation and is ready to dispense and use in minutes.
All Lab M media are manufactured in powdered form, ensuring rapid cold dissolution and avoiding any of the reconstitution issues that can arise with granulated media, making them ideally suited for use in the µPREP™ format. Robust double-skinned bag construction and a dual port system ensure that leakage is not an issue.
To find out how µPrep™ Half Fraser Broth ISO (+FAC) can help streamline your laboratory's workflow visit http://bit.ly/LabMHFB
Tags:
Date Published: 25th November 2014
Source article link: View