30th May 2017 Content supplied by: Hygiena International Ltd
BAX® System Listeria Now Health Canada Validated Detection Method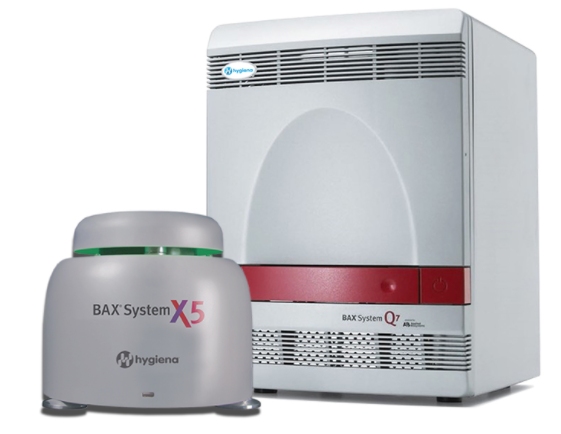 Health Canada has included Hygiena's BAX® System Real-Time PCR Assay as a validated method to screen surfaces for Listeria species. The federal agency included the BAX® System methodology in its Compendium of Analytical Methods, a guide of official methods approved and used by Health Canada's Health Products and Food Branch to determine compliance with government standards and guidelines, and investigate foodborne diseases.
"We are delighted to see the approval of the BAX® System by the Canadian government for helping investigate the role of Listeria in foodborne illnesses", said Martin Easter, PhD, Chief Scientific Officer of Hygiena. "This also validates the BAX® System method for reference laboratories to help maintain the safety and quality of our food supply, and provide highly accurate results to help release products faster, and save inventory costs."
The Health Canada Compendium includes a protocol for using the BAX® System assay, which allows a single-stage, 20- to 24-hour enrichment, and real-time PCR processing that allows detection of Listeria species on a range of environmental surfaces common to the food industry. Results are available in less than 24 hours, compared to several days for traditional cell cultures.
The Compendium lists several BAX® System assays detecting other organisms such as Enterobacter sakazakii, L. Genus, L. monocytogenes, E. coli O157:H7, and Salmonella. In 2014, BAX® System Real-Time Genus Listeria performance was certified by the Association of Official Analytical Chemists (AOAC) Research Institute Performance Tested MethodsSM program.
The BAX® System is a breakthrough genetics-based screening method that detects target bacteria in raw ingredients, finished food products and environmental samples. The automated, easy-to-use system has been available since 2000, when the BAX® System revolutionized rapid food pathogen testing. More than 17 years later, the trusted, tried and true technology of the BAX® System continues to be in use by governments, food companies and laboratories around the world.
In March, Hygiena completed the acquisition of DuPont Diagnostics, expanding its portfolio of food safety diagnostics products to include the BAX® System, RiboPrinter® System, Lateral Flow System, StatMedia™ and Dehydrated Culture Media product lines.
Visit www.hygiena.com/bax.html
Tags:
Date Published: 30th May 2017
Source article link: View