Upcoming Microbiology Events : veterinary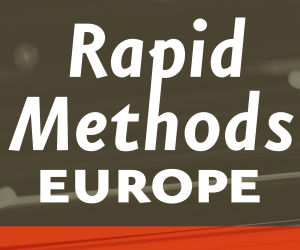 : 1 Feb 2021 - 3 Feb 2021
: Webinar
Sector: Clinical, Food & Beverage, Veterinary, Water Type: Conference - Virtual
Summary : RME2021 LIVE is the 13th conference in the Rapid Methods Europe series dedicated to innovations and breakthroughs in rapid analysis and diagnostics across the agri-food, water, animal health, and healthcare sectors. more...
: 7 Jun 2021 - 9 Jun 2021
: Webinar
Sector: Veterinary Type: Conference - In person
Summary : Rescheduled to June 2021, and now delivered as a virtual meeting, the 5th International Conference on Responsible Use of Antibiotics in Animals provides animal health professionals a forum to network, learn and engage. more...