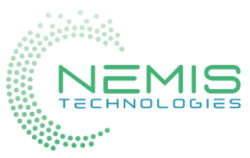 NEMIS Technologies
NEMIS Technologies specializes in the development of simple, safe, and on-site pathogen detection solutions for the food industry. The N-Light™ environmental monitoring series can be used anywhere by anyone, empowering food producers to take back control over their quality management processes.
Address Switzerland
Website
Email
Telephone
+41 44 820 71 52
NEMIS Technologies' ground-breaking platform technology offers a powerful alternative to existing diagnostic methods: the extremely sensitive AquaSpark™ molecules "light up" in the presence of targeted bacteria. The robustness of the test is further enhanced by NEMIS proprietary enrichment broth containing phages, which reduces the food bacterial background flora ensuring a reliable detection in complex environmental settings. Better diagnostics are needed for early intervention and prevention of health risks, NEMIS' innovative N-light™ system transforms how environmental monitoring is performed.

The performance of the N-Light™ Listeria monocytogenes diagnostic kit has been tested and approved by the AOAC research institute. It is the optimal tool to "seek and destroy" Listeria monocytogenes in the environment.
Products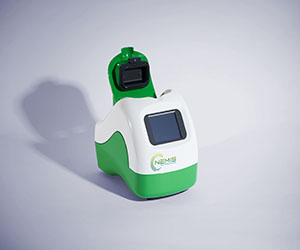 Food & Beverage
NEMIS N-Light™ Listeria monocytogenes is a qualitative test method for rapid detection within 24 hours of the foodborne bacterial pathogen Listeria monocytogenes in food processing areas and equipment as part of an environmental monitoring program. Each N-Light™ Listeria monocytogenes kit contains: Pre-moistened flocked swab NEMIS Tube and enrichment broth
Microbiology Product Areas