MiniCapt™ Mobile Microbial Air Sampler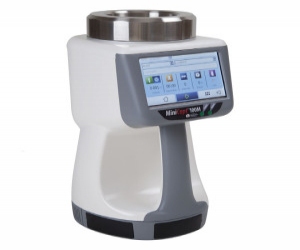 Manufacturer: Environmental Monitoring Services (Irl) Ltd.
Principle: Air impaction onto agar plate followed by incubation
Approvals: Meets ISO 14698-1
Suitability: microbial monitoring of cleanrooms, including ISO Class 5 and GMP Grade A.
Capital equipment required: Yes
Description:
The MiniCapt Mobile Microbial Air Sampler allows the user to perform microbial air sampling in cleanroom enviroments for viable particle contamination classification and monitoring.
Key Points:
Range includes 3 different flowrate models
Easy and interactive touchscreen interface with data management capabilities
Impactor head design has 20 precision-cut radial slits, making false positive identification easier
Suitable for most manufacturers ready to use agar plates
Accessories available for remote monitoring of isolators, compress gases
Company contact details:
Environmental Monitoring Services (Irl) Ltd.
view full details
Dublin 18, D18 PR84
Ireland
Website:
Visit Website
Tel: +353 1 295 7373