16th September 2013 Content supplied by: Sigma-Aldrich
Vitroids™ Certified Reference Microorganisms Sigma-Aldrich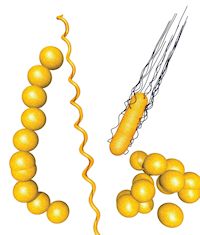 Vitroids™ - Certified Reference Microorganisms
defined CFU
unique low Standard Deviation (down to 4% at a level of 100 CFU)
long shelf life
Easy to use
All the Value You Need!
Vitroids™ discs contain viable microorganisms in a certified quantity (ISO 17025), produced under reproducible conditions (ISO Guide 34) with strains obtained from ATCC and NCTC .
The discs consist of bacteria or fungi in a solid water soluble matrix. Microorganisms in this form are extremely stable, are in a highly viable stage and no recovery time is needed.
Forget the work and costs associated with doing your own stock and working culture for quality control - just use a Vitroids™ disc at a price which allows you to do it on a daily basis.
Applications for use:
As reference strains in routine quality control, for food, beverage, water and environmental testing
For method development and validations
As cultures used in research studies
For more information and to see the product range visit www.sigma-aldrich.com/vitroids GET A FREE SAMPLE*!
*Mention promo code SFV when placing your order. (Valid until Dec. 31, 2013; Limit one package per product and per customer; no shipping fee, attention Germany and Austria can't be delivered up to the end of 2013)
Tags:
Date Published: 16th September 2013
Source article link: View
Related news