22nd October 2021 Content supplied by: rapidmicrobiology.com
Urinary Pathogens Detection and AST - a rapidmicrobiology Special Focus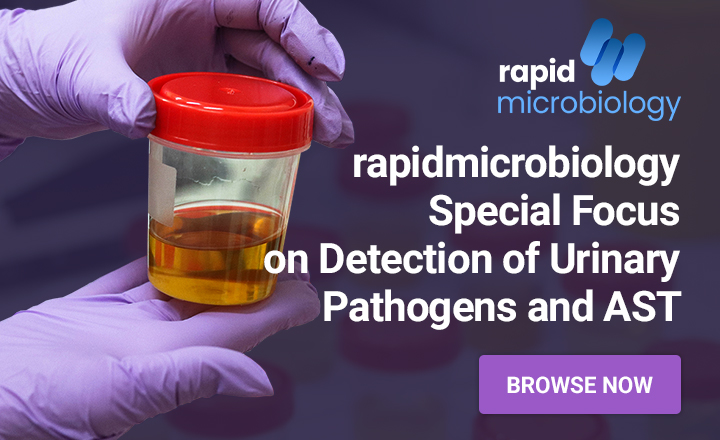 E. coli is the most common bacteria to cause a urinary tract infection (UTI), but there's still a wide range of bacteria that can too. Even with the uropathogen isolated and quantified, its antibiotic susceptibility testing (AST) profile must be determined before administering antibiotics. This gold-standard method can take up to 3 days prolonging the patients suffering from symptoms such as burning, pressure, urgency, and frequency. 
Therefore, faster methods are needed to quantify, identify, and establish the pathogen's AST profile to reduce these patient lag times. In this rapidmicrobiology special focus on 'Urinary Pathogens Detection and AST,' you will find an array of test kit types for each stage in the investigation and decision of appropriate treatment for a UTI.
Make contact with a supplier today for ready-to-use media, dip slides, chromogenic media, MIC tests, all-in-one kits, or an automated option if your lab is high-volume. Do your part for the patient and the ever-problematic AMR crisis.  
Tags:
Date Published: 22nd October 2021